Deals roundup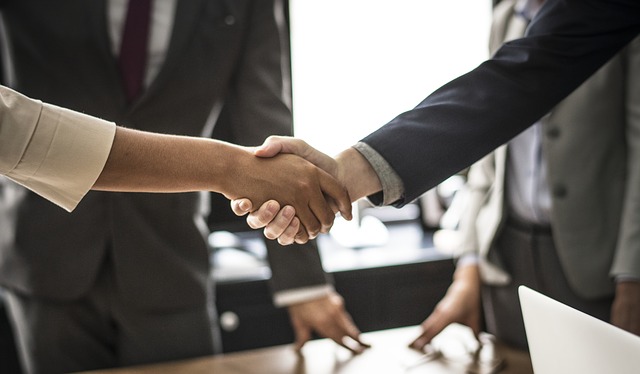 ---
Matheson advises Waystone on double transaction
Matheson has advised Waystone, a provider of institutional governance, risk, and compliance services to the asset management industry, on two "transformational" transactions: an investment by Montagu and Hg and the subsequent acquisition of KB Associates.
The firm's corporate M&A team, led by partner Brian McCloskey and senior associates Enda Garvey and Robert Maloney Derham advised Waystone Group on the completion of an investment by private equity firm Montagu and global software and services investor Hg, who will join as a strategic investor and joint shareholder, subject to regulatory approval and customary closing conditions.
A cross-departmental team led by partner Caroline Kearns and senior associates Enda Garvey and Eugene Reavey advised Waystone on its acquisition of KB Associates, a professional services firm specialising in the provision of management company, governance, regulatory and related consulting services to the asset management industry.
Mr McCloskey said: "We are delighted to have worked with Waystone on further milestone transactions for the group. Waystone is a great example of an Irish company with a global reach leading the way in the asset management industry, a vital part of Ireland's broader financial services sector."
Arthur Cox advises Sean Mulryan on €5m investment in Modmo
Arthur Cox has advised property developer Sean Mulryan on a €5 million equity investment in e-bike manufacturer Modmo.
Modmo, founded in Ireland but now headquartered in Vietnam, employs 36 engineers in Ho Chi Minh City and 10 sales, marketing and support staff in Dublin.
The investment by Mr Mulryan could bring Modmo into a partnership with the Ballymore Group he founded, with Modmo potentially providing e-bikes for the housebuilder's new developments, The Irish Times reports.
The Arthur Cox team was led by partners Michael Coyle and Kevin Lynch in the firm's corporate and M&A group and banking and finance group respectively.
The partners were supported by tax lawyer David Kilty, employment lawyers Louise O'Byrne and Hannah O'Farrell, corporate and M&A lawyer Andrew Hughes, and technology and innovation lawyers Ian Duffy and Aoife Mac Ardle.
McCann FitzGerald advises Willis Towers Watson on AMX transaction
McCann FitzGerald LLP has advised Willis Towers Watson (WTW) and the Asset Management Exchange (AMX) on an agreement for AMX to be sold to Carne and WTW to acquire a minority stake in Carne.
Carne will grow to a headcount of over 500 and its third-party fund management company will have over $300 billion in assets under management if the transaction, which is subject to regulatory approvals, goes ahead.
The McCann Fitzgerald team was led by Mark White, partner and head of the firm's investment management group; Iain Ferguson, partner in the investment management group; Eleanor McDonagh, head of the finance tax practice; and Ben Gaffikin, corporate partner.
The team also included lawyers Morgan Dunne, Elizabeth Maye, Saibh Hurley and Tim McGuinness.
LK Shields advises BES Management on investment in Salaso Health Solutions
LK Shields Solicitors LLP has acted for BES Management DAC in its investment in Kerry-based Salaso Health Solutions Limited.
The investment from the 2020 Davy EIS Fund, managed by BES, will allow Salaso to create 20 new technology jobs and expand its international client base.
Health tech company Salaso provides a digital therapeutics platform that enables clinics, hospitals and health systems build a powerful digital channel for their services.
The LK Shields team was led by corporate and commercial partner Emmet Scully, assisted by corporate solicitor Kris O'Shea and projects solicitor Cian O'Lionaird.
BHSM advises NEL Services on sale to Scope Technology Group
Dublin-based BHSM has advised the shareholder of NEL Services Limited on the sale of the company to Scope Technology Group Limited.
NEL Services Limited manufactures, supplies, and installs emergency lighting systems and the sale will add to Scope Technology Group Limited's nationwide maintenance offering.
The BHSM team of corporate lawyers was led by partner Eimear Grealy and supported by solicitor Sarah O'Reilly.