Deals roundup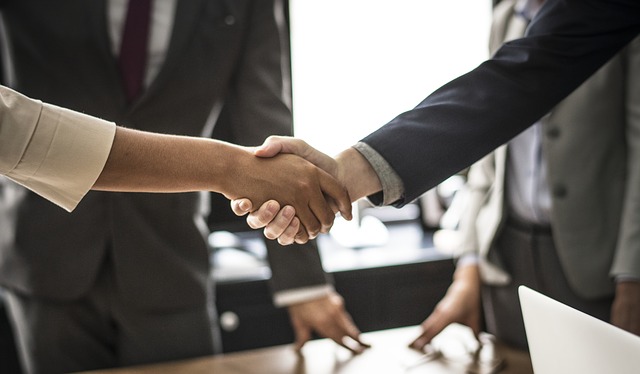 Our regular round-up of deals involving Irish law firms. Submit your deals to newsdesk@irishlegal.com.
---
McCann FitzGerald advises IPL on C$555m acquisition by Madison Dearborn Partners
McCann FitzGerald has advised IPL Plastics Inc. and its management on IPL's acquisition by Madison Dearborn Partners.
IPL, a sustainable packaging solutions provider, has been acquired by Intelligent Packaging Limited Purchaser Inc., an entity controlled by funds managed by Madison Dearborn Partners LLC, a Chicago-based private equity firm.
The all cash transaction valued IPL at C$555 million on an equity basis and at C$981 million on an enterprise basis.
McCann FitzGerald has advised IPL (formerly One51) for over a decade, including advising IPL on its 2018 initial public offering and listing on the Toronto Stock Exchange.
Corporate lawyer David Byers and finance lawyer Niall Powderly advised IPL while corporate lawyer Ben Gaffikin advised IPL management.
Arthur Cox advises on financing landmark battery energy storage systems
Arthur Cox has advised The Export-Import Bank of Korea and Kookmin Bank on the Irish law project financing of the 2x100MW Lumcloon and Shannonbridge battery energy storage systems in Offaly.
These large-scale grid-connected BESS projects have a total capacity of 200MW and are amongst the largest in Europe.
The development is sponsored by Hanwha Energy Corporation, a Korean energy solutions company, and Lumcloon Energy, an Irish storage developer.
This is one of the first projects of its type in Europe to reach financial close and the Arthur Cox team was very pleased to assist all parties on achieving this milestone.
The Arthur Cox team was led by Alex McLean in the energy, renewables and natural resources team and Matt Dunn in the project and infrastructure finance team.
They were assisted by project and infrastructure finance lawyer Niamh Sheerin, construction lawyers Karen Killoran and Fiona Ridgway, real estate lawyers Deirdre Sheehan and Ciara White, environment and planning lawyers Danielle Conaghan and Jeanie Kelly, and energy, renewables and natural resources lawyers Nicole Ridge and Dearbhaile O'Brien.
Matheson advises Longitude Capital on sale of portfolio of royalty interests
Matheson recently acted as Irish legal and tax counsel for CrownWheel Partners LLC in connection with the sale of certain entities that held the rights to a portfolio of royalty interests on global sales of four different products to HLS Therapeutics Inc.
CrownWheel provides liquidity and financing solutions to royalty owners and companies in the global healthcare sector. HLS is a specialty pharmaceutical company focused on the acquisition and commercialisation of late-stage development, commercial-stage promoted and established branded pharmaceutical products in the North American markets.
CrownWheel itself is a wholly-owned portfolio company of Longitude Capital, a venture capital firm that invests in biotechnology and medical technology solutions companies.
Alan Keating, New York resident partner in Matheson's finance and capital markets department, who led the Matheson team advising on the transaction, said: "We were delighted to have worked with CrownWheel Partners and Longitude Capital on yet another very successful transaction as part of their overall investment strategy."
McCann FitzGerald advises Outsourcing Inc. on €318m Irish acquisition

McCann FitzGerald has advised Japanese HR provider Outsourcing Inc. on its proposed acquisition of Irish company Cpl Resources plc.
The transaction is to be effected by scheme of arrangement under Irish law and values Cpl, which is listed on Euronext Growth and AIM, at approximately €318 million.
The McCann FitzGerald team was led by corporate lawyers Stephen FitzSimons, David Byers, Eoin O'Donnell and Gillian Boyle, finance lawyer Stuart McCarron and employment lawyer Stephen Holst.
FOD advises on €4m acquisition of IT company
Flynn O'Driscoll Business Lawyers has advised Unity Technologies IT on its €4 million acquisition of Dublin tech support company IT Force.
The acquisition will allow Unity, a provider of IT cloud managed services with offices in Dublin and Cork, to further service the needs of over 600 clients.
Partner David Ryan, senior associate Declan Cunningham and solicitors Cian Mannion and Elaine Cully formed the FOD team advising on the transaction.
J R Sweeney LLP and BHSM advise on management buy-out
J R Sweeney LLP and BHSM have advised the sellers and buyers respectively in the management buy-out of The Printed Image Limited (TPI).
The senior management team of TPI, led by COO Tom Moriarty and production director Tracy Dodd, have agreed to acquire the business from its founder and CEO, Colin Culliton.
Established in 1990 by Colin and Fiona Culliton as printers business, TPI has evolved into a marketing solutions company operating primarily in design, print and branded merchandise.
Corporate lawyers Bryan Sweeney and Joe Sweeney and property lawyer Eileen Kelly made up the J R Sweeney LLP team advising the sellers.
Corporate head Joe McVeigh and senior corporate solicitor Eimear Grealy made up the BHSM team advising the buyers.
LK Shields acts for fintech VC firm in investment round
LK Shields has acted for MiddleGame Ventures in its participation in the series post seed investment round of Wayflyer Limited.
Wayflyer Limited is an Irish technology company which specialises in revenue-based financing for eCommerce brands.
Corporate partner Emmet Scully led the transaction, assisted by corporate associate Lester Sosa-Villatoro and trainee James Green.