Deals roundup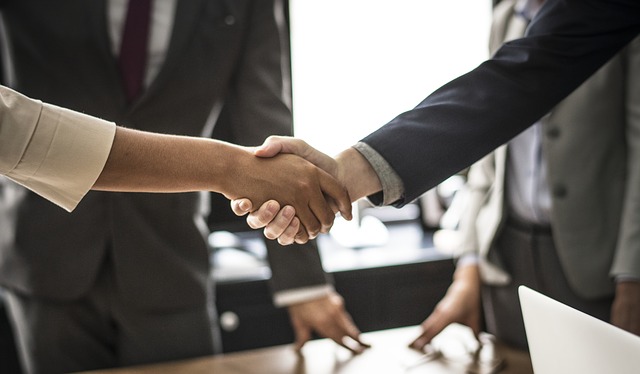 Our regular round-up of deals involving Irish law firms. Submit your deals to newsdesk@irishlegal.com.

---
Arthur Cox advises Highfield Solar on €160m financing for Ireland's largest ever solar development
Arthur Cox has advised Highfield Solar Limited on all aspects of the project financings for two solar farm assets.
The solar farms involved were the 141MWp Gillinstown solar farm in Co Meath and the 141MWp Rosspile solar farm in Co Wexford.
Highfield Solar Limited is a joint venture between Aura Power, Highfield Energy and ib Vogt GmbH.
Landesbank Baden Württemburg, Norddeutsche Landesbank Girozentrale and Coöperative Rabobank U.A. provided the senior secured facilities for both solar farms in a total amount of approximately €160,000,000.
These Rosspile and Gillinstown Projects were two of the largest projects to win subsidy support in the first auction conducted under the Irish government's new Renewable Energy Support Scheme (RESS) and together represent the largest ever solar development to reach financial close in Ireland.
The Arthur Cox team consisted of partner Matt Dunn and associates Niamh Sheerin and Peter Murphy in the finance department, partner Alex McLean in the energy, renewables and natural resources department, partner Niamh McGovern in the construction and engineering department, and partner Danielle Conaghan in the environment and planning department.
DLA Piper advises lenders on Highfield Solar projects

Global law firm DLA Piper advised Coöperative Rabobank U.A., Landesbank Baden-Württemberg and Norddeutsche Landesbank Girozentrale as the lenders to the Highfield Solar Limited solar energy projects in Ireland.
DLA Piper provided cross-border, complex advice for the full suite of workstreams in the project, including finance, projects due diligence, real estate and hedging.
Natasha Luther-Jones, global co-chair of energy and natural resources at DLA Piper, said: "We are delighted to have advised Landesbank Baden-Württemberg, Norddeutsche Landesbank Girozentrale and Coöperative Rabobank U.A. on such milestone projects in the Irish renewables market.
"RESS 1 is a major step in achieving Ireland's target of at least 70 per cent renewable electricity by 2030. Advising two German banks and a Dutch bank on cutting-edge developments in the Irish renewable energy market showcases the depth and breadth of expertise within our global team."
Graham Quinn, partner and head of real estate in Ireland, added: "DLA Piper Ireland is delighted to have worked with our international colleagues, advising Landesbank Baden-Württemberg, Norddeutsche Landesbank Girozentrale and Coöperative Rabobank U.A. on two significant projects that will have a profound impact on the Irish solar energy market and more broadly, Ireland's sustainability targets.
"Working together with colleagues across various regions and drawing on DLA Piper's depth of global sector expertise in the energy market allowed us to provide comprehensive, end-to-end advice on all aspects of the project from finance to real estate - a service that is unrivalled in the Irish market."
Dublin members of the multijurisdictional DLA Piper team included Mr Quinn, finance and projects partner Conor Houlihan, finance and projects legal director Eileen Johnston and real estate legal executive Bernie Gallagher.
Arthur Cox advises Flutter Entertainment on £155m sale of Oddschecker
Arthur Cox has advised global sports betting, gaming and entertainment provider Flutter Entertainment plc on its agreement to sell Oddschecker Global Media (OGM) to Bruin Capital for £155 million.
As part of the agreement with Bruin, Flutter – the owner of well-known bookmaker Paddy Power – is to receive £135m in cash upon completion of the sale, with a further £20m deferred.
The Arthur Cox team was led by corporate and M&A partner Maura McLaughlin and included David White, Christopher O'Reilly, Daniel Price, Daire Cassidy, Amina Flynn, and Erin Carruthers in the corporate and M&A department, Dearbhla O'Gorman in tax, Ian Duffy in technology and innovation and Chris Fullerton in employment.
Matheson advises Grafton Capital on its investment in Xtremepush
Matheson has advised private equity firm Grafton Capital on its investment in Xtremepush, a global multi-channel experience and engagement marketing platform.
Dublin-headquartered Xtremepush, which was founded in 2014 and has offices in the UK, US and Eastern Europe, enables hundreds of leading enterprise brands to drive engagement and increase revenue.
The company successfully completed the acquisition of Emailcenter, a leading UK email service provider, in 2018 and aims to continue its hyper growth phase.
The Matheson team was led by corporate M&A partner Brian McCloskey and senior associates Cait Murphy, Ciara Garahy and Alan McMullen.
Mr McCloskey said: "We are delighted to have worked with Grafton Capital on this investment. We look forward to watching this exciting Irish company continue to grow with this investment and partnership with Grafton Capital."
McCann FitzGerald advises Luminate on strategic investment in Compliance & Risks

McCann FitzGerald, in conjunction with Kirkland & Ellis, has advised enterprise software-focused private equity firm Luminate Capital Partners on its significant investment in Compliance & Risks Limited.
Compliance & Risks is a leading end-to-end global product compliance solution provider across the technology, consumer goods and retail, industrial goods and life sciences sectors.
The investment by Luminate will assist Compliance & Risks with rapidly expanding its technology and service offerings to strengthen its global market position.
The McCann FitzGerald team was led by partner Niall Best and senior associate Rachel O'Neill in the firm's New York office and senior associate Ciara O'Herlihy in Dublin.
ByrneWallace advises Ocuco Limited on €15m investment

ByrneWallace LLP has acted for Irish technology company Ocuco Limited on the recent commitment by the State-backed Irish Strategic Investment Fund (ISIF) of up to €15 million, with a follow-up investment planned in the next two years.
The funding from ISIF's Pandemic Stabilisation and Recovery Fund will support research and development (R&D) and product development at Ocuco's global headquarters in Blanchardstown with the creation of up to 25 software developer roles expected.
The ByrneWallace team was led by Neil Keenan, partner and head of corporate, and Triona Ryan, senior associate in banking and finance. Mr Keenan has acted for Ocuco since 2005.
The team also included Mark Kavanagh, partner and head of banking and finance, as well as solicitor Genevieve Gallagher in banking and finance and solicitor Biana McLaughlin in corporate.