Deals roundup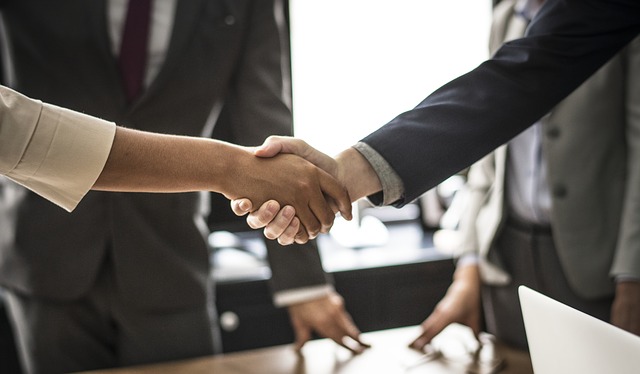 Our regular round-up of deals involving Irish law firms. Submit your deals to newsdesk@irishlegal.com.

---
Ronan Daly Jermyn advises GTT on $2.15bn sale of infrastructure business
Ronan Daly Jermyn has acted as Irish legal advisor to GTT Communications, Inc. on the sale of its infrastructure business to I Squared Capital.
The deal sees GTT dispose of its infrastructure division, consisting of pan-European, North American, subsea and transatlantic fibre network and data centre assets, to a fund managed by I Squared Capital for $2.15 billion.
The sale includes selected network and data centre assets accumulated from several GTT acquisitions, including Hibernia Atlantic Cable System Limited and Hibernia Express (Ireland) Limited, which include a 103,000-route kilometre fibre network with over 400 points of presence, spanning 31 metro areas and interconnecting 103 cities across Europe and North America.
Around 420 employees will move to the acquired business, rebranded as EXA Infrastructure, from GTT, which will continue to focus on its core cloud networking business.
The deal originally announced in October 2020, was completed in September 2021.
RDJ corporate partner Bryan McCarthy advised on the transaction, supported by Sarah Slevin and Sean O'Reilly in the corporate and commercial team, tax lawyer Mark Ludlow, commercial property lawyer David Phelan and employment lawyer Jennifer Cashman.
Arthur Cox advises Bord na Móna and ESB on €135m wind farm project financing
Arthur Cox has advised Bord na Móna and ESB on the €135m project financing for Phase 2 of the Oweninny Wind Farm in Co Mayo.
Once Phase 2 reaches commercial operation, Oweninny Wind Farm will have a total capacity of 172MW, making it Ireland's largest onshore renewable energy project.
The financing is being provided by Allied Irish Banks, p.l.c., BNP Paribas and the European Investment Bank and has been documented under Irish law.
Oweninny Wind Phase 2's electricity output will be sold through a power purchase agreement with Bord Gáis Energy, supported by a contract for difference based support mechanism under the Irish government's Renewable Energy Support Scheme (RESS) which is valid until December 2037.
Arthur Cox advised Oweninny Power 2 DAC, Bord na Móna and ESB on all aspects of the construction and development of the project, together with the financing itself, following on from advising on Oweninny Wind Phase 1 in 2017-18.
The team was led by Alex McLean, partner and head of Arthur Cox's energy, renewables and natural resources group, along with construction partner Niamh McGovern, finance partner Matt Dunn and real estate partner Brian O'Rourke.
They were supported by energy lawyers Olivia Abell and Gillian Carragher, construction lawyers Fiona Egan and Maeve Crockett, real estate lawyers Julianne McNicholas and Anne Maree Igoe, corporate M&A lawyer Niamh Gunning and finance lawyer Charlotte Upton.
DLA Piper advises The Naked Collective on €6.2m funding round
DLA Piper has advised functional health drinks start-up The Naked Collective on its €6.2 million funding round.
The finance will be used to drive global sales growth and marketing expansion, particularly in North America.
Founded in Ireland in late 2019, The Naked Collective offers a range of functional health beverages under the Mude brand as well as non-alcoholic beer under the So.Beer brand.
The DLA Piper team in Ireland was led by corporate legal director Micheál Mulvey with assistance from associate Dara McDonald.
Mr Mulvey said: "We are excited to see the rapid growth of the Mude and So.Beer brands and the continued support from investors. This funding round is yet another sign that the appetite for functional health and wellness products continues to grow rapidly.
"We have been advising The Naked Collective since its inception on structuring and fundraising, as well as with their global expansion plans. We look forward to seeing it go from strength to strength."
Arthur Cox NI advises on $15m Cloudsmith funding deal
Arthur Cox NI has advised Silicon Valley venture capital firm Tiger Global on a Series A funding round which saw Belfast-based software start-up Cloudsmith raise $15 million (£10.98 million).
Headquartered in New York, Tiger Global is an investment firm focused on public and private companies in the global Internet, software, consumer, and financial technology industries.
The Arthur Cox team was led by Lynsey Mallon, head of corporate and commercial, and included associates Richard Armstrong and Maeve Williams.
The funding round represents one of the biggest ever for Northern Ireland's tech sector and will enable Cloudsmith to create 60 jobs and expand its presence in the US.
Founded in 2016, Cloudsmith offers enterprise-grade customers the ability to manage software through the cloud, removing the need to hire in-house support staff and cutting down on expenses. It already has customers across Europe, the Middle East, Australia and the US.
DLA Piper advises PIB Group on acquisition of Oliver Murphy Insurance Brokers
DLA Piper is advising PIB Group (PIB) on its acquisition, pending customary Irish regulatory approvals, of Oliver Murphy Insurance Brokers based in Waterford, Ireland.
It is the second time this year that DLA Piper have advised PIB on their Irish expansion following the acquisition in April 2021 of Creane & Creane, one of the longest established insurance brokers in Ireland.
Founded 25 years ago, Oliver Murphy Insurance Brokers is an established regional personal and commercial lines insurance broker offering customers an extensive range of insurance solutions and services across commercial, personal lines and financial planning advice.
The DLA Piper insurance sector team in Ireland was led by corporate partner Matthew Cole and associate Blayre McBride.
Mr Cole said: "We have a dedicated team in Dublin specialising in insurance transactions who combine our local knowledge with the world-class industry experience from within our global insurance sector group.
"The insurance sector is a key focus for DLA Piper around the world and in Ireland. Deals like this showcase the benefits to our clients of our sectoral approach."