Deals roundup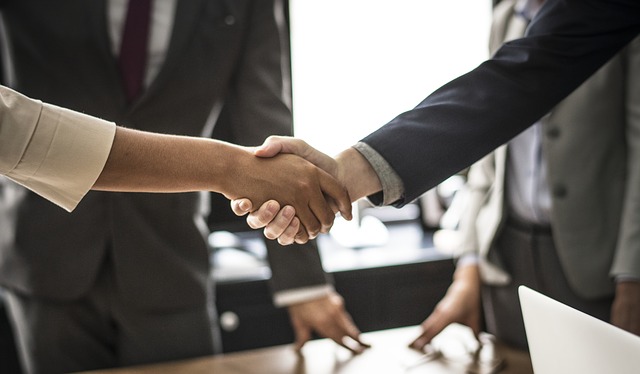 ---
PlayUp agrees de-SPAC business combination with NASDAQ-listed SPAC
Global law firm DLA Piper has advised global sports, entertainment and betting operator PlayUp on a business combination agreement with IG Acquisition Corp (IGAC), which will result in PlayUp listing on NASDAQ via a newly-formed Irish company.
IGAC is a special purpose acquisition company formed and led by chairman Bradley Tusk, CEO Christian Goode and CFO Edward Farrell, which has identified PlayUp as the company most likely to succeed over the long term in the online betting market.
PlayUp and IGAC have entered into a business combination agreement and a scheme implementation deed, which will result in PlayUp listing on NASDAQ via a newly-formed Irish company.
The multi-jurisdictional and unique nature of the deal involved DLA Piper offices and advisers across Australia, the US, and Ireland. A global cross-practice team was led in Australia by Elliott Cheung and David Ryan, and in the US by Joshua Samek.
The deal team was primarily supported in Australia by senior associate Tarrant Sewell and solicitors Cassian Ho and Kayla Stathis; in the US by partners Joseph Fore and Drew Valentine and associates Paul VanMiddlesworth and Danielle Snow; and in Ireland by legal director Steven Duggan and associate Blayre McBride.
A cross-border tax team also played a key role, led in Australia by partner Eddie Ahn and senior associate Kenny Mui; in the US by partner Drew Young III and associate Paul Mosser; and in Ireland by Declan Lavelle.
Global consultancy Arcadis agrees €232m acquisition of DPS Group
Global design, engineering and management consulting company Arcadis has agreed to acquire DPS Group for €232 million.
Arthur Cox acted for buyers Arcadis, while RDJ advised sellers DPS Group. The acquisition remains subject to regulatory approvals.
DPS employs close to 3,000 people across Europe and the United States, working with clients in pharmaceuticals, medical technologies, biotechnology and semiconductor manufacturing. Arcadis is headquartered in Amsterdam and employs more than 33,000 people in 70 countries.
The Arthur Cox team advising Arcadis was led by partner Stephen Ranalow and senior associate Kate Hogan in the corporate and M&A team.
The RDJ transaction team included Gillian Keating, Sean O'Reilly, Maria Walsh, Tadhg Ó Scanaill and Fernanda Camera in the corporate and commercial team; Mark Barrett, John Cuddigan and Mark Ludlow in the tax team; finance lawyer Brendan Cunningham; and employment lawyer David McCarroll.
Novel Credit Suisse transaction to support marine conservation in Barbados
Matheson has advised Credit Suisse on a blue bond transaction involving a debt conversion for Barbados.
The transaction utilised an Irish special purpose vehicle, which issued blue bonds in an amount of $73.25m to investors, and used the proceeds to advance a loan to Barbados. The loan was co-guaranteed by Inter-American Development Bank (IDB) and The Nature Conservancy (TNC), resulting in reduced financing costs for Barbados.
Barbados will direct the cost savings from the debt conversion to the Barbados Environmental Sustainability Fund (BESF).
The BESF, which is expected to receive approximately $50m over the next 15 years, will fund marine conservation and other environmental protection and sustainable development projects in Barbados. Alongside the funding, Barbados will commit to protecting approximately 30 per cent or more of its ocean territory.
Christian Donagh, finance and capital markets partner at Matheson, said: "We are delighted to have supported this innovative, sustainability-focused transaction. Ireland is an attractive jurisdiction for international blue bond transactions such as this one and we look forward to continuing to support the sustainable development and growth of the blue economy."
Independent Irish Health Foods to be acquired by Bellingham Capital
RDJ has advised the shareholders of Independent Irish Health Foods (IIHF) on its sale to investment fund, Bellingham Capital.
Headquartered in Ballyvourney in Co Cork, IIHF is one of the country's largest specialty food wholesalers covering vegetarian, vegan, organic, free-from and fair-trade brands including its own True Natural Goodness products, employing 89 people.
Part of the Bellingham Group established by Mark Goodman and headquartered in Castlebellingham in Co Louth, Bellingham Capital is a food investment fund founded in 2021.
The RDJ transaction team included Diarmaid Gavin and Liam O'Keeffe in the corporate and commercial team, Mark Ludlow in tax and Karina Janeczek in property.
Online safety specialists Kinzen acquired by Spotify
Mason Hayes & Curran has advised Dublin-based Kinzen, which specialises in identifying harmful online content, on its acquisition by music streaming giant Spotify.
Spotify previously formed a partnership with Kinzen in 2020 to help detect and address harmful content, particularly in podcasts and other spoken word content.
The Mason Hayes & Curran team included corporate partners Conall Geraghty and Martin Kelleher, senior associate Angela Freeman and trainee solicitor Beth Gill.
Tech start-up Tines secures further $55m in Series B investment round
William Fry has advised Irish technology company Tines on the recent $55 million extension of its Series B equity investment round.
The funds will be used by Tines to fund development of its go-to-market efforts, research and development.
The William Fry team involved in the deal were corporate partners Máire O'Neill and Mark Quealy, as well as associates William Foley and Louise Murray.