Deals roundup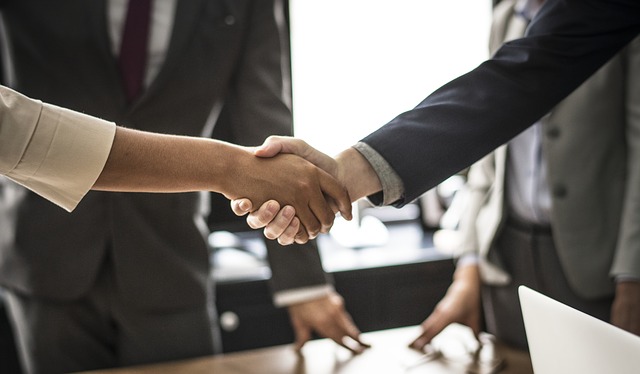 ---
A&L Goodbody and DLA Piper advise on US acquisition of Glofox
A&L Goodbody (ALG) and DLA Piper have advised on the acquisition by US tech group ABC Fitness Solutions of Irish fitness management software company Glofox.
ALG partnered with Kirkland & Ellis to advise the buyers, Thoma Bravo and ABC Fitness Solutions, while DLA Piper acted as legal counsel to the sellers.
Glofox was founded in Ireland in 2014 and is one of the fastest-growing fitness management platforms servicing the boutique gym and studio sector, serving over 80 countries and over 17 languages internationally. Their all-in-one business management platform helps fitness brands build their businesses.
Thoma Bravo-backed ABC Fitness Solutions offers gym management software solutions and services for the fitness industry, working with 20,000 clubs and facilities in 75 countries. Following their acquisition of Glofox, collectively they will support over 31 million members across more than 24,000 fitness locations.
The ALG team was led by Richard Grey, Phil Fogarty and Nadine McMahon, supported by Tara McGrath, Daniel Talbot and Emma-Louise Nolan — all in the corporate team. Special advice was provided by Ciarán Lyng in employment, Philip McQueston in tax, Emma Creavan and Claire Bulman in comm tech, Grace O'Malley in pensions and Nicholas Ndhlovu in property.
The DLA Piper team was led by partner and head of corporate in Ireland Éanna Mellett with assistance from tax partner Declan Lavelle, corporate legal directors Micheál Mulvey and Steve Duggan and corporate associates Dara McDonald and Blayre McBride.
Arthur Cox advises Glennon Insurances on sale to Arachas Corporate Brokers
Arthur Cox has advised on the shareholders of Glennon Insurances on its proposed sale to Arachas Corporate Brokers Limited, a subsidiary of The Ardonagh Group.
The deal, which is subject to regulatory approval, will see Glennon integrated into Arachas, growing Arachas' headcount in Ireland to over 600.
The Arthur Cox team was led by John Matson and Lesley-Ann Perera in the corporate and M&A team, supported by corporate and M&A lawyers James Cotter, Eoin McCague and Emma Mullen Reynolds and tax lawyers Ailish Finnerty, Rachel Coyle and Simona Prielaidaite.
Eversheds Sutherland advises Castlegate on €17m investment in Gym+Coffee
Eversheds Sutherland Ireland has advised Castlegate Investments on its €17 million investment in Irish athleisure wear brand Gym+Coffee.
Roy Barrett, who leads the investment vehicle owned by Thomas Kelly, said Gym+Coffee "is already an exciting brand with huge potential to be a global success".
He added: "Their product is best in class and the passion they have for their community is unique and genuine. We've been very impressed by the management team and their vision for the future, and we are delighted to help support them on the next stage of their journey."
The Eversheds Sutherland team advising Castlegate on the investment was led by David O'Beirne, Sophie Dudley, Fiona O'Regan and Eimear Osborne in the firm's corporate department.
Whitney Moore LLP advises ID-Pal on €7m funding round
Whitney Moore LLP has advised Irish online verification company ID-Pal on a successful Series A funding round which raised €7 million for the business.
The Dublin-based company was founded in 2016 and expanded its operations to the UK last year. The new funding will allow the company to further expand its global reach.
The Whitney Moore team comprised corporate partner Cillian Balfe, corporate associate Roisín Caulfield and corporate solicitor Gerald Quinn.
The firm is known in the Irish legal sector for its anti-money laundering (AML) and know your customer (KYC) compliance services, Mr Balfe noted.
Ogier Leman advises Thorntons Recycling on acquisition of City Bin Co
Ogier Leman has advised Thorntons Recycling and its shareholders in its successful acquisition of The City Bin Co.
Founded in 1997, The City Bin Co. employs around 180 people in Galway and Dublin. Thorntons Recycling employs over 550 people in Ireland.
The Ogier Leman team was led by partner and corporate head Dominic Conlon, supported by corporate associate Aaron Kelly and trainee solicitor Chelsey Heaney.
Ogier Leman is currently recruiting senior associates to join its corporate team.