Deals roundup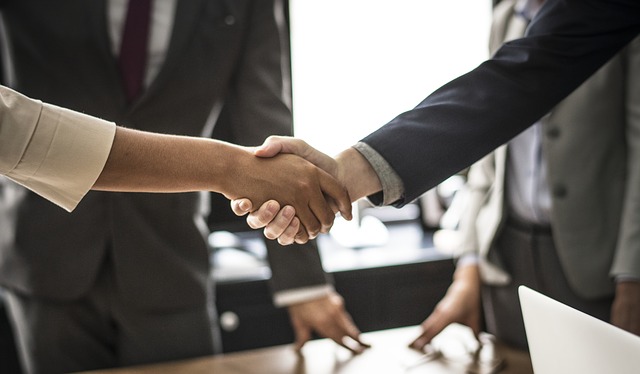 Our regular round-up of deals involving Irish law firms. Submit your deals to newsdesk@irishlegal.com.

---
Arthur Cox and HSF advise EML Payments on €110m acquisition
Arthur Cox recently partnered with Herbert Smith Freehills LLP to advise EML Payments on its agreement to acquire Sentenial and its Open Banking brand Nuapay.
Australian payments company EML will reportedly buy Irish-based Sentenial for up to €110 million, including an upfront payment of €70 million and an earn-out component worth €40 million.
Arthur Cox and HSF previously worked together to advise EML on its 2019 acquisition of Irish company Prepaid Financial Services.
Corporate and M&A partner John Matson led the Arthur Cox team advising on the transaction, supported by corporate and M&A associates Sophie Frederix, Etaoin Harbinson and Sinéad McDonagh.
Partner Dearbhla Ní Fhloinn and associate Ailish Finnerty made up the tax side of the team, while partner Kevin Langford and associate Emma Dunne worked on employment.
The team also included pensions associate Michael Shovlin, partner Darragh Geraghty and associate Simon McPartlan in finance, partner Deirdre Sheehan and associate Valentyna Chekasanka in real estate, and partner Olivia Mullooly and associate Alison Peate in technology and innovation.
A&L Goodbody advises Standard Chartered on merger
A&L Goodbody has advised Standard Chartered, as joint owner of Assembly Payments, on the merger of Assembly Payments with CurrencyFair.
Irish fintech company CurrencyFair has raised almost €25 million in investment since it was established in 2010 and now has more than 150,000 customers.
Chief executive Paul Byrne will lead the merged business, which will see employee numbers immediately grow from 90 to 160.
Assembly Payments, based in Australia, was founded in 2013 and entered into a joint venture with Standard Chartered last year.
The ALG team was led by corporate and M&A lawyers Conor Maginn and Edel Daly and financial regulation lawyers Patrick Brandt, Eimear Fay and Sinéad Gleeson.
Dillon Eustace advises Briggs Equipment Ireland on €11.2m acquisition
Dillon Eustace has acted for Briggs Equipment Ireland on its €11.2 million acquisition of Laois Hire Services from London-listed tool hire company HSS Hire.
Established in Northern Ireland in 2012, Briggs Ireland is continuing to build their presence within Ireland's materials handling sector with acquisitions backed by Briggs Equipment Group.
The acquisition of Laois Hire Services forms part of Briggs Ireland's plan to diversify their offering and provide a comprehensive proposition which includes plant hire across the whole of Ireland.
Corporate and M&A partner Philip Lea led the Dillon Eustace team acting for Briggs, supported by associate Joseph Lynch and tax head David Lawless. Senior associate Brendan Cunnane led on the property aspects of the deal with support from Julia Drennan.
Mr Lea said: "We are delighted to have supported Briggs Equipment Ireland on this strategic acquisition that will enable it to further diversify its offering in the Irish market. We wish Briggs every success in its continued expansion within the materials handling sector."
NI: MKB Law advises Balloo on acquisition by Briggs
Belfast-based MKB Law has advised Balloo Ireland on its acquisition by Briggs Equipment Ireland.
Briggs previously acquired the Northern Ireland business of Balloo Hire Centres Limited in 2019 and has now acquired its Dublin-based sister business as well.
The acquisition coincides with Briggs' separate acquisition of Laois Hire Services from HSS Hire, as above.
Director Gordon McElroy led the MKB team of corporate lawyers advising on the transaction, supported by solicitors Jose Lazaro and Lynsey Henderson.