Deals roundup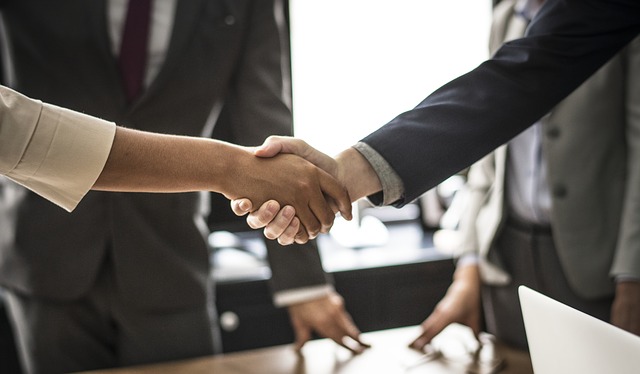 Our regular round-up of deals involving Irish law firms. Submit your deals to newsdesk@irishlegal.com.
---
Dillon Eustace advises Future Analytics Consulting on sale to KPMG
Dillon Eustace has advised Future Analytics Consulting, an urban planning, economics, and applied research consultancy on its sale to KPMG Ireland.
Under the terms of the deal, Future Analytics' team of 27 will be fully integrated within the accounting giant, with its founders Professor William Hynes and Stephen Purcell leading a new KPMG Future Analytics unit.
Corporate and M&A partner Philip Lea led the Dillon Eustace team advising Future Analytics, supported by Lorcan Tiernan, partner and head of corporate and M&A, with employment advice from John Doyle, partner and head of litigation and dispute resolution, and tax advice from David Lawless, head of tax.
Mr Lea said: "We are delighted to have advised on the sale of Future Analytics Consulting and wish the team every success as part of KPMG."
Professor Hynes added: "We are absolutely delighted to have been represented by Dillion Eustace in our recent acquisition by KPMG Ireland.
"The partners of Philip Lea, Lorcan Tiernan and John Doyle guided us so excellently through the whole process providing brilliant expertise, experience and commitment. We cannot thank them enough for their brilliant service, support and patience."
NI: Arthur Cox advises Sunrise Medical on acquisition of James Leckey Design
Arthur Cox's Belfast office has advised Sunrise Medical, a designer and manufacturer of advanced assistive mobility solutions, on the acquisition of Lisburn-based James Leckey Design.
Headquartered in Malsch, Germany, Sunrise Medical operates in 18 countries, distributing products to more than 130 countries worldwide. The acquisition included Leckey's subsidiaries Firefly Friends and Vida Global.
Founded in 1983, Leckey works with experts, designers, therapists, parents, and clinicians to create pioneering products and programmes that improve mobility for children, including standing, walking, and seating.
The acquisition will enable Sunrise Medical to exploit synergies in global territories including the UK, Germany, and North America.
The Arthur Cox team was led by Alan Taylor, the firm's chairman in Northern Ireland, and Lynsey Mallon, head of corporate and commercial.
LK Shields acts for MDM on offshore cabling projects
LK Shields has been retained by sub-sea specialist engineering firm McMahon Design and Management Limited (MDM) in relation to its work in connection with a new cable system currently in progress with Farice ehf, an Icelandic telecommunications service provider.
Farice ehf is in the process of developing a telecom project for the establishment on a new international fibre optic cable system to provide connectivity between Iceland and Ireland from a landfall on the Reykjanes Peninsula to a landfall at Ballyloughane Strand, Renmore, Co Galway, collectively known as the IRIS Cable System.
LK Shields' work on this project included advising MDM on project implementation and delivery. MDM are currently in the process of finalising surveys via their appointed survey vessel (the 58 metre Ridley Thomas) in order to explore suitable seabed approaches from Galway out to the boundary of the Irish exclusive economic zone (EEZ).
Projects and construction partner Jamie Ritchie led the LK Shields team advising MDM, which included a range of specialist corporate, property and intellectual property support from Emmet Scully, Richard Curran, John Campbell, Robert Haniver, Lisa McEllin, Emma Creaven and Cian O'Lionard.
Ronan Daly Jermyn advises Wisetek on €8m financing
Ronan Daly Jermyn (RDJ) advised Wisetek on its recent €8 million financing by HSBC, as part of the recycler of IT equipment's next phase of growth.
Cork-based Wisetek is a global leader in IT asset disposal (ITAD), technology reuse and manufacturing services, with processing facilities throughout the USA, EMEA and APAC.
Banking and finance partner Cian Fenton led the RDJ team advising on the transaction, supported by solicitor Aisling O'Donovan.