Deals roundup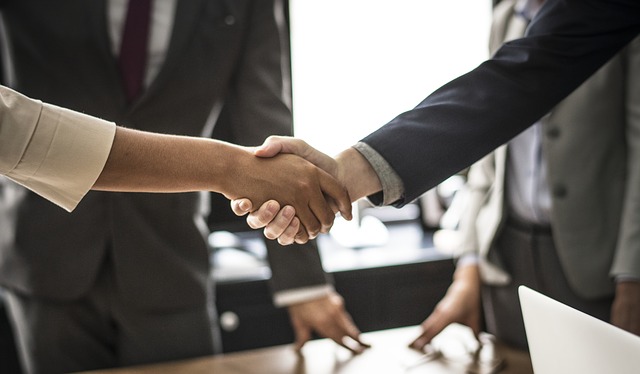 Our regular round-up of deals involving Irish law firms. Submit your deals to newsdesk@irishlegal.com.

---
Maples supports Falko on $255m aircraft securitisation

Maples and Calder (Ireland) LLP, the Maples Group's law firm in Ireland, supported aircraft operating leasing and asset management company Falko Regional Aircraft Limited on its inaugural aircraft securitisation (ABS) financing transaction.
Regional 2021-1 totals $255 million of Class A asset-backed debt and is the core element to a refinancing package for an aircraft portfolio of 39 regional jet and turboprop aircraft on lease to up to 12 operators in multiple jurisdictions and is funded by the Falko Regional Aircraft Opportunities Fund and its co-invest vehicle.
A cross-jurisdictional team of lawyers provided Cayman Islands and Irish legal advice and the Maples Group's fiduciary services team assisted with corporate and directorship services and regulatory compliance in the Cayman Islands, Delaware, Ireland and London as well as acting as share trustee to the issuer.
Allen & Overy LLP acted as lead counsel to Falko and Milbank LLP acted as lead counsel to the ABS investors.
The Maples legal team was led by Donna Ager, partner and head of the European aviation team, Jonathon Meloy, partner and co-head of the asset finance practice in the Cayman Islands and finance partner Anthony Philp. The team were assisted by finance associates Edward Rhind (Cayman Islands) and Alex Walsh (Ireland).
Ms Ager said: "We assembled a multi-disciplinary and cross-jurisdictional team of lawyers and professionals to seamlessly support our longstanding client Falko on their debut aircraft ABS.
"Despite a particularly challenging year for the industry, we are delighted to see that the aircraft ABS market is showing such optimism and we look forward to continuing to work with Falko in the months ahead."
Dillon Eustace advises Fiancon Builders on €9.5m sale of Fawn Lodge apartments

Dillon Eustace has advised Fiancon Builders Limited on the €9.5 million sale of 27 apartments in Phase Two of Fawn Lodge development in Castleknock, Dublin.
The sale to Solas Property Fund was one of the top 10 transactions in the first quarter of 2021 according to the PNB Paribas commercial market survey.
The 27 apartments are made up of one entire block of 23 apartments and four additional units distributed across the second block within the wider 52-apartment Fawn Lodge scheme.
Paul Eustace, founding partner of Dillon Eustace and a consultant in the real estate team, led the legal team, assisted by associate solicitor Claire Gallagher and senior legal executive Jim Fitzpatrick.
Mr Eustace said: "The development of the private rented sector is critical to the success of the Irish economy and the development of Dublin as a leading business and financial centre.
"With our market knowledge and experience of PRS transactions we are delighted to have advised Fiancon Builders Limited on their strategic sale of the Fawn Lodge apartments."
Arthur Cox and HSF advise Mercuria Energy on investment in TechMet
Arthur Cox, in conjunction with Herbert Smith Freehills, has advised global energy and commodities trader Mercuria Energy Trading SA in relation to its investment in TechMet Limited.
TechMet, founded in Dublin in 2017, invests in assets that produce metals like lithium, cobalt, nickel, rare earth metals, tin, tungsten, and vanadium.
Its second round equity fundraise builds on a previous $25 million investment last year and represents a 50 per cent over-subscription on its initial $80 million target, The Irish Times reports.
The Arthur Cox team was led by partner Kathleen Garrett and associate Moyna Grubb in the finance team and associates Sophie Frederix and Thomas Hurley in the corporate and M&A team.
A&L Goodbody advises TDS shareholders on acquisition by ACRE
A&L Goodbody has advised the shareholders of TDS (Time Data Security) on its acquisition by ACRE, a global leader providing state-of-the-art security systems.
Dublin-based TDS, founded by Frank Hart in 1990, has developed a portfolio of products including cloud-based visitor management, life safety and access control applications.
The acquisition will enhance ACRE's strategic expansion plans and support TDS' ambitions to be the top provider of smart workplace solutions for enterprise businesses.
The ALG team was led by corporate and M&A partner Darran Nangle alongside Richard Marron, Phil Fogarty, Philip McQueston, Kathleen McConchie, Kate Gallagher and Barry O'Fiacháin.