Deals roundup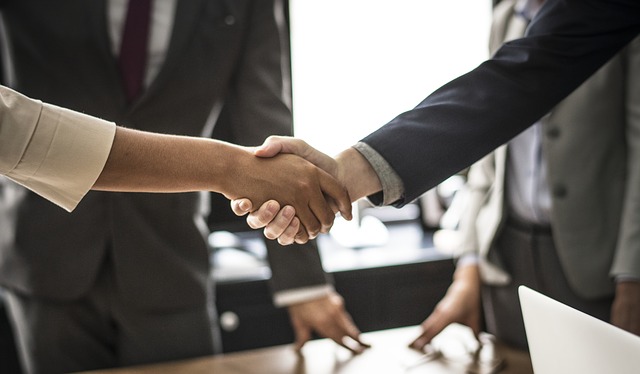 Our regular round-up of deals involving Irish law firms. Submit your deals to newsdesk@irishlegal.com.
---
Dillon Eustace advises on sale of Oligo Swiss Fund Services SA
Dillon Eustace has advised the owners of the Swiss FINMA-accredited fund services company Oligo Swiss Fund Services SA on its sale to the DMS Group.
Founded in 2014, Oligo is authorised and regulated to represent funds distributed in Switzerland and currently works with more than 500 foreign funds. Its comprehensive service includes fund representation, distribution services and arrangements with the paying agent bank.
By joining with Oligo, DMS will now offer Swiss fund services and bespoke solutions to clients comprising UCITS funds, hedge funds, alternative investment funds, private equity funds and ETF certificates distribution to professional and private Swiss investors.
Philip Lea, partner in Dillon Eustace's corporate and M&A department, who led on the transaction, said: "We are delighted to have advised on the sale of Oligo Swiss Fund Services and this deal marks another corporate transaction in the financial sector on which the Corporate department has advised this year."
Gibson & Associates advises Nicole Shanahan on investor visa
Gibson & Associates LLP has advised California-based businesswoman Nicole Shanahan on her successful application for an investor visa.
Ms Shanahan, CEO and founder of legal tech firm ClearAccessIP, has invested €500,000 in CLG An Tearmainn, a Donegal GAA club, under the Immigrant Investor Programme (IIP).
Daireann Gibson, managing partner at Gibson & Associates, said: "The investor scheme facilitates inward investment in a range of commercial and social enterprises, which creates advantages for both investor and recipient."
Fieldfisher advises Galetech on sale of Irish windfarm
European law firm Fieldfisher has advised Irish renewable energy client Galetech on the sale and related financing of 50 per cent of the 20.5 MW windfarm in Co Cavan.
UK-listed renewable energy investor Greencoat Renewables PLC has acquired 50 per cent of the windfarm, while the remaining 50 per cent will continue to be owned by Galetech.
As part of the deal, Fieldfisher advised Galetech on the exit of Employment and Investment Incentive Scheme (EIIS) shareholders; the refinancing of existing project finance debt with Hamburg Commercial Bank GmbH; and arranging new project finance debt with UK merchant banking group, Close Brothers.
A cross-office corporate and finance team led by Dublin corporate partner Feilim O'Caoimh advised on the sale and related shareholder matters.
Patrick Halfpap, corporate finance partner in Dusseldorf, advised on the Hamburg Commercial Bank refinancing, while Anna Crosby, banking and asset finance senior associate in London, advised on the Close Brothers project financing.
Arthur Cox advises Targeted Investment Opportunities on letting
Arthur Cox has advised Targeted Investment Opportunities on the letting of 30,000 sq. ft. of its North Dock Two Development to Gilead Sciences.
Extending to over 200,000 sq. ft. in total, the North Dock scheme is spilt between two blocks, 95,000 sq. ft. in North Dock One and 108,000 sq. ft. in North Dock Two, located beside Point Square and the 3 Arena.
The nine-storey buildings are sustainably designed to achieve LEED Gold, BER of A3 and NZEB compliance and a focus has been placed on passive design measures to reduce overall energy consumption.
Real estate partner Deirdre Sheehan and construction and engineering partner Niav O'Higgins led the Arthur Cox team advising on the transaction, supported by construction and engineering associate Ciara Dooley and real estate associate Zoe Ennis.
BHSM advises Welltel on €3m acquisition of Novi
Dublin-based corporate law firm BHSM has advised communications provider Welltel on its acquisition of Kildare-based IT service provider Novi.
The €3 million acquisition allows Welltel to offer a full integrated suite of managed IT services, remote working, phone systems, unified communications and secure connectivity to its customers, The Irish Times reports.
Eimear Grealy, senior associate in the corporate team, and Conor Mac Nally, senior associate in the banking and finance team, advised Welltel on the acquisition.