DCU awards honorary doctorates to Bertie Ahern and Monica McWilliams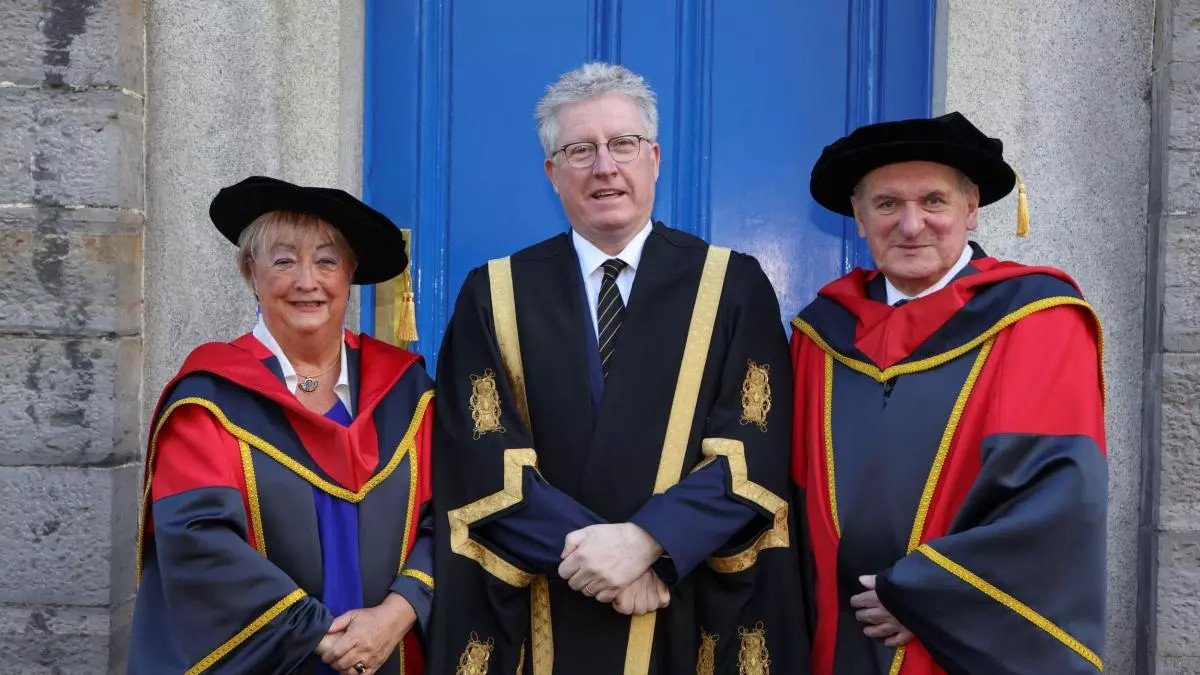 Dublin City University (DCU) has awarded honorary doctorates to Good Friday Agreement signatories Bertie Ahern and Professor Monica McWilliams.
The former Taoiseach and the co-founder of the Northern Ireland Women's Coalition were both conferred the award of Doctor of Philosophy (Honoris Causa).
Professor Daire Keogh, president of DCU, said yesterday: "Today, we honour two brave individuals from very different backgrounds, who are united in their passion for peace. Both are bridge builders and share an innate ability to bring people together, to find common ground, to make connections.
"Both played pivotal roles in the creation of the Good Friday Agreement the anniversary of which we commemorate today."
Yvonne Daly, professor of criminal law and evidence in DCU School of Law and Government, prepared and delivered the citation for Professor McWilliams.
She said: "As discussions on the constitutional future of Northern Ireland began in earnest in the early 1990s, there were no women representatives from Northern Ireland at Westminster or in the European Parliament.
"Thinking about her experience of being active in civil society, Monica wondered how she could become more involved in the tentative efforts to bring peace
"From the existing links between women's advocacy groups came the idea to establish a new political party, the Northern Ireland Women's Coalition, that would seek election with the purpose of being present at the planned peace talks. There were just eight weeks from establishment, to successful election, to the beginning of the peace talks."
Eoin O'Malley, associate professor in political science at the School of Law and Government, delivered the citation for the former Taoiseach.
He said: "The Belfast Agreement was eventually signed, and while it depended on many people to get over the line, no one can doubt the key role Bertie Ahern had in delivering a deal that has allowed a kind of normality that seemed impossible some years before…
"Since his retirement from active politics Bertie Ahern has brought his skills and experience to bear on other conflicts, and many other people and places have sought to learn the lessons from Ireland."