NI: Court ruling emphasises importance of domestic abuse training in judiciary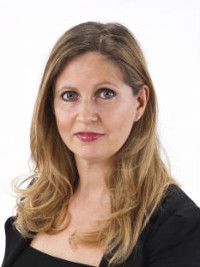 Family lawyer Claire Edgar has welcomed an English court ruling emphasising the importance of domestic abuse training for the judiciary.
The Court of Appeal in London last month handed down judgment in four appeals dealing with how allegations of domestic abuse and coercive and controlling behaviour should be addressed by the family courts.
In the judgment, the court stressed "the importance of the modern judiciary having a proper understanding of the nature of domestic abuse and in particular of the controlling and coercive behaviour and of its impact on both the victims and the children caught up in the atmosphere engendered in such a household".
Ms Edgar, partner at Belfast-based Francis Hanna & Co Solicitors, said: "Given the Covid-19 restrictions that remain in place in Northern Ireland, it is more important than ever that victims of domestic abuse within our jurisdiction are heard and believed by our courts.
"It is vital that the internalised beliefs of members of the judiciary do not interfere with a victim's recourse to seek the protection of the court and that victims are not discouraged from seeking this protection because of an inherent fear of being further victimised by the justice system."
She added: "Myths surrounding domestic abuse have the effect of creating and continuing an attitude within our society that victims are somehow to blame for the abuse they suffer. This can ultimately cause a victim to feel shame and disempowerment.
"In fact, it is these victim-blaming attitudes which contribute to many people staying in abusive relationships and not seeking police assistance for their protection. It is therefore so important that these myths are not perpetuated particularly by our court system which plays such a pivotal role in ensuring that victims are protected."