Cleaver Fulton Rankin solicitor recognised as rising star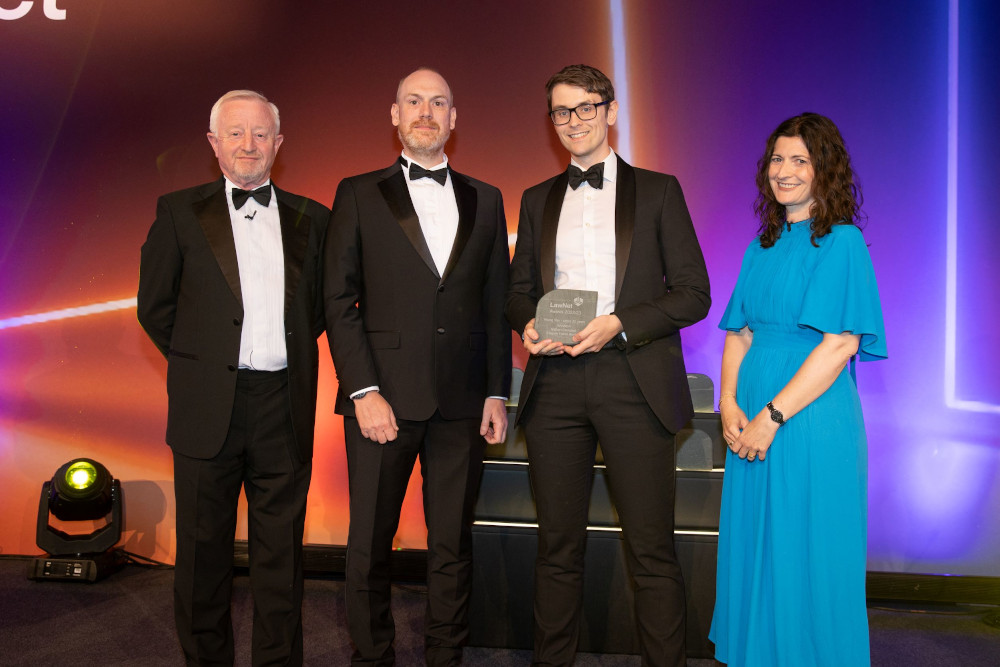 An associate solicitor at Cleaver Fulton Rankin has been recognised as a rising star at the annual LawNet Awards 2022.
Nathan Campbell, who works in the firm's employment and immigration team, was the only award winner from Northern Ireland at this year's ceremony, receiving the award in the "Rising Star - Under 35 Years" category.
The award recognises his commitment to delivering exceptional client service, contributing to business development and thought leadership, and for his commitment to learning and development, including delivering legal seminars both internally and externally to share knowledge, alongside many professional achievements in his day-to-day work.
Mr Campbell said: "I feel both delighted and humbled to have been chosen the winner of LawNet's Rising Star Award. I am honoured to be recognised amongst so many talented lawyers within this category, and I'm really pleased that I could bring home this award for Cleaver Fulton Rankin."
Jonathan Forrester, managing director at Cleaver Fulton Rankin, said: "We are so proud of Nathan's incredible achievement at this year's LawNet awards.
"Nathan is an invaluable asset to the team who has already established a reputation as one of Northern Ireland's leading immigration lawyers – and this award is testament to his remarkable talent. We are sure that this accolade will be the first of many for Nathan throughout his legal career."