Cleaver Fulton Rankin shortlisted for responsible business award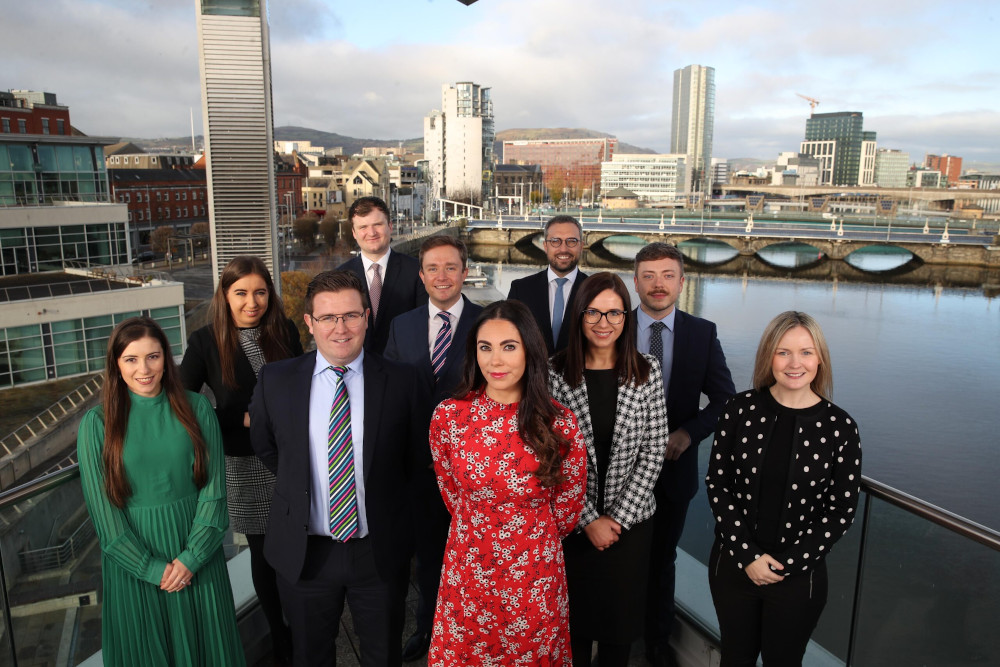 Belfast-based Cleaver Fulton Rankin has been shortlisted for the 'Wellbeing at Work' award at the Responsible Business Awards 2022.
The Responsible Business Awards, run by Business in the Community NI, aim to recognise and reward businesses who are actively working to build better workforces, create a sustainable economy and healthier communities.
The Wellbeing at Work award recognises the organisation that best demonstrates excellence in inspiring and supporting its employees to prioritise their health and wellbeing and embrace positive lifestyle choices.
Cleaver Fulton Rankin said it has, in the last 12 months, "prioritised the wellbeing of its team, taking proactive steps to enhance its current health and wellbeing programme, including developing employee engagement activities, enhancing the firm's employee benefits package, promoting mental and physical wellness, investing in training and development opportunities, and developing a hybrid working model, supporting families and a work-life balance".
The firm also said it "continues to enhance a positive working environment through responsible business objectives, and introduced an employee engagement group to develop its engagement initiatives and generate new ideas to enhance wellbeing in the workplace".
Commenting on the shortlisting, Kerri Bradley, HR director at Cleaver Fulton Rankin, said: "We're delighted to be a finalist in the Wellbeing at Work category at this year's Responsible Business Awards.
"This highlights our commitment to our employees' health and wellbeing as well as our hard work on our engagement strategy, particularly our employee engagement and wellbeing initiatives rolled out over the last year.
"A huge well done to everyone – particularly our diversity and inclusion committee and employee engagement group. We are extremely proud of what we have achieved so far, honoured to be recognised by Business in the Community and excited to continue our great work now and in the future."
The winners of the Responsible Business Awards 2022 will be revealed at a special gala ceremony at the ICC Belfast on 8 September 2022.