Cleaver Fulton Rankin director recognised at Women in Business NI Awards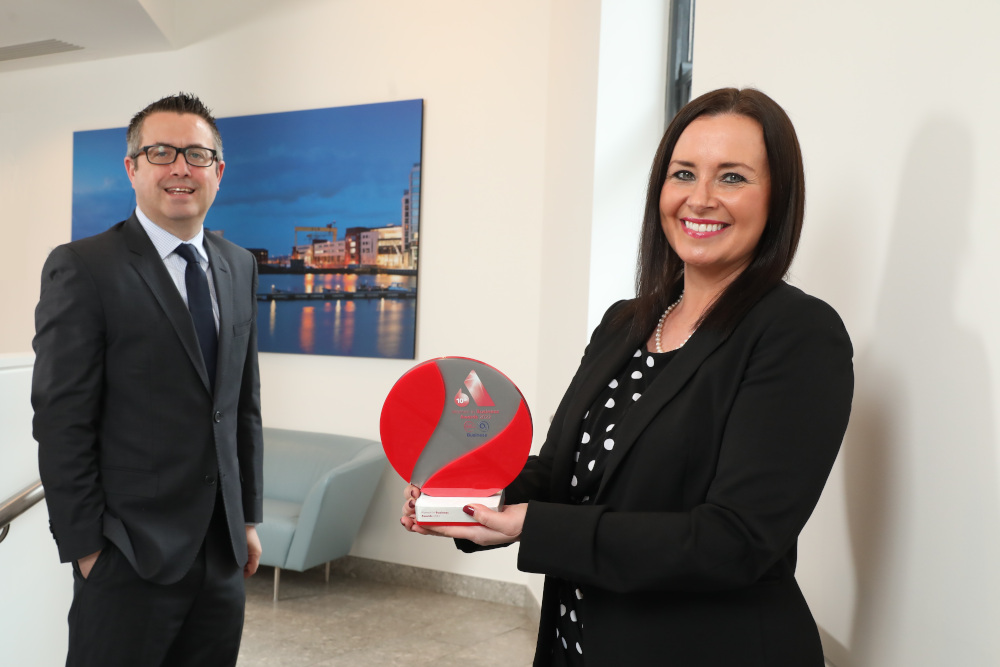 Kerry McCloy, innovation and legal technology director at Belfast-based Cleaver Fulton Rankin, has won the Outstanding Innovation (Corporate) Award at the Women in Business NI Awards 2022.
The Outstanding Innovation Award recognises an exceptional individual who has demonstrated entrepreneurial flair and innovation to successfully transform their business.
Ms McCloy received the award in recognition of her work to establish CFR's legal technology group in 2021, the first of its kind among independent Northern Ireland law firms. The group provides managed document review and eDiscovery solutions to nearshore law firms, and support to the firm's specialist legal teams in the delivery of legal services to its clients.
Kerri Bradley, the firm's HR director, was also shortlisted for the Best in Professional Services (Corporate) Award.
Ms McCloy said: "I am thrilled to have won the Outstanding Innovation Award, and honoured to have been recognised alongside so many inspiring businesswomen in Northern Ireland. It is incredible to see our hard work in developing the legal technology group, acknowledged on such an important platform, which will certainly support our strategy in developing a market-leading legal technology service."
Managing director Jonathan Forrester added: "I would like to congratulate Kerry and the legal technology group on their success to date and recognition at the Women in Business NI Awards. Kerry's dedication and hard work in launching and developing the legal technology group has been truly outstanding.
"The award for Outstanding Innovation is an important accolade for the team, recognising the innovative journey the team has made. We look forward to seeing the Legal Technology Group's service offering grow and make an important impact within the legal sector."