NI: Carson McDowell and Belfast Chamber team up for 'Re-energing Belfast' event series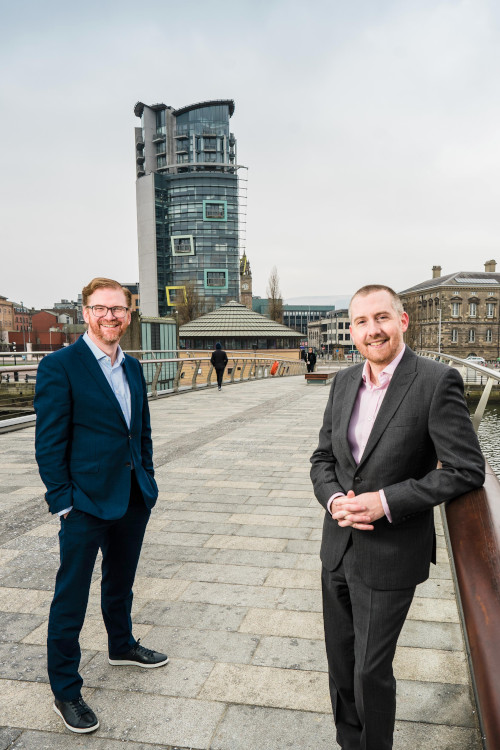 Law firm Carson McDowell and Belfast Chamber of Commerce have launched a new series of events aimed at starting a debate around the future growth and development of Belfast.
The "Re-Energising Belfast" series of four virtual events will consider some of the key development challenges and opportunities facing the city as it emerges from Covid-19 restrictions and looks to restart its economy.
The public events will feature a panel of expert speakers from the organisations behind projects including Belfast Harbour, Catalyst, Titanic Quarter, Rapid 7, Deloitte, Maritime Belfast, Simon Brien Residential, Glandore, South Bank Square, Lacuna Developments and Watkin Jones.
The themes of the events are:
The Future of Work (26 March): How has Covid-19 change how and where we will work?
Living in the City (23 April): The projects aiming to grow Belfast's city centre population.
Destination Waterfront (21 May): How the city is reconnecting with its waterfront.
Re-energised Cities (25 June): What can Belfast learn from other successful global cities?
Simon Hamilton, chief executive of Belfast Chamber, said: "Belfast Chamber is excited to partner with Carson McDowell on the Re-Energising Belfast series.
"We have heard a lot about the city's ambitions in recent years, but these events will lift the lid on some of the tangible projects and investments that are laying the foundations for the future growth of the city's economy.
"We look forward to showcasing these developments and also sparking real debate into the challenges that lie ahead for Belfast."
Dawson McConkey, head of Carson McDowell's real estate team, said: "Through our work across the full spectrum of Northern Ireland's commercial property market, Carson McDowell has seen first-hand how the development of the city has continued at pace despite the challenges of the past year.
"As we look to the future we hope the Re-Energising Belfast series will provide real insights into some of the landmark projects currently underway in the city from the people who are delivering them."