NI: BLM's Belfast office avoids closure as firm launches redundancies consultation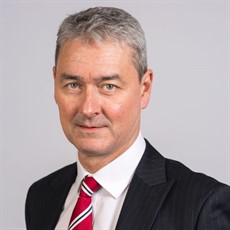 UK law firm BLM is renewing its lease for its Belfast office despite launching a new redundancy consultation and closing two of its other UK offices.
The leases for the firm's Belfast and Glasgow offices are currently being renewed and BLM said it has no plans to close any of its other 11 UK offices.
Staff from the Bristol and Leeds offices, where the leases will not be renewed, will now work from home on a permanent basis in a move towards a more flexible, online model of working.
A new redundancy consultation has also been announced, with cuts expected to be made to the legal support and corporate services teams across England, Wales and Scotland.
At the start of August, some furloughed staff returned to work on either a full time or on a more flexible basis. BLM's head office in Manchester has been reopened, although the majority of staff continue to work from home.
Senior partner Matthew Harrington told The Lawyer that the over recent months the firm has experienced "seismic changes" in the way it works, in terms of agile and flexible working and increased use of technology.
He said: "Everything we have done over last five months will be the template for how we work in the future.
"Usually, such transformational change would evolve over many months and even years and in turn we would manage and adapt our workforce over time.
"We are now faced with having to adapt our internal teams to reflect the way we have all been working throughout the last few months as well as the skills and resources we need, and the way in which we want to operate as a firm in the future."
BLM plans to start reopening its offices, many of which are now paperless, in September on a phased basis and will be making adjustments to accommodate employees. The firm will be extending its working hours to give staff more flexibility.
Managing partner Vivienne Williams told The Lawyer: "We will look at continuing the extended working hours.
"In July we sent out a staff survey to find out the challenges they faced with home working and assess how they want to work post-lockdown. We will keep reviewing the survey on an office-by-office basis.
"When we asked employees anonymously whether their immediate managers had kept in touch with them through lockdown, 96 per cent responded that they had. We want to maintain this level of communication."
BLM is seeing this as an opportunity to change practices. Mr Harrington said: "This is an opportunity to launch a new way of working, retaining local links but operating in a virtual way. Essentially, we will continue to be an efficient and dynamic firm, challenging the conventional status quo of the insurance law market."