BLM: Irish government should learn from UK on flood insurance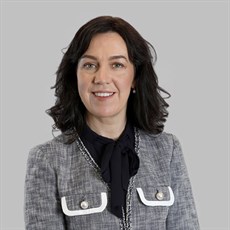 The Irish government should consider reviewing the flood insurance market to afford Irish home-owners the same high level of protection offered in the UK, insurance risk and commercial law firm BLM has said.
A report from Gamma Location Intelligence found that almost 70,000 homes throughout Ireland are at risk of flooding with the value of damages estimated to €2 billion.
Under the Flood Re scheme developed by the insurance industry and the UK government to make flood cover more affordable for households at the highest risk of flooding, four out of five households with a previous flood claim have received price reductions of more than 50 per cent.
Garrett Cormican, property damage expert and partner at BLM in Dublin, said: "The devastating effects of flooding are evident and with the predicted impact of climate change, it's clear that flooding will eventually cause damage to our country's infrastructure. It is questionable whether current levels of protection offered by existing flood defence structures are adequate.
"BLM assisted in establishing and developing Flood Re, which was seen as a 'world first' organisation for the insurance market. We can't stop natural events from taking place but we are in a fortunate position to learn from the Flood Re initiative and implement a suitable alternative for Irish homeowners."
Olivia Treston, BLM partner and joint head of office in Dublin, added: "We feel very strongly that that Ireland needs a flood insurance framework that works for businesses as well as homeowners. For example, the predicted continuing rise of sea levels and flooding could destroy agricultural livelihoods in low-lying areas.
"BLM would be keen to collaborate with the Irish government, Insurance Ireland and insurers and develop the right protection against future flooding events. We are equipped and ready to take the first step the industry needs to spur it into action and work towards ensuring Ireland is adequately prepared."