BLM appoints three new partners in Dublin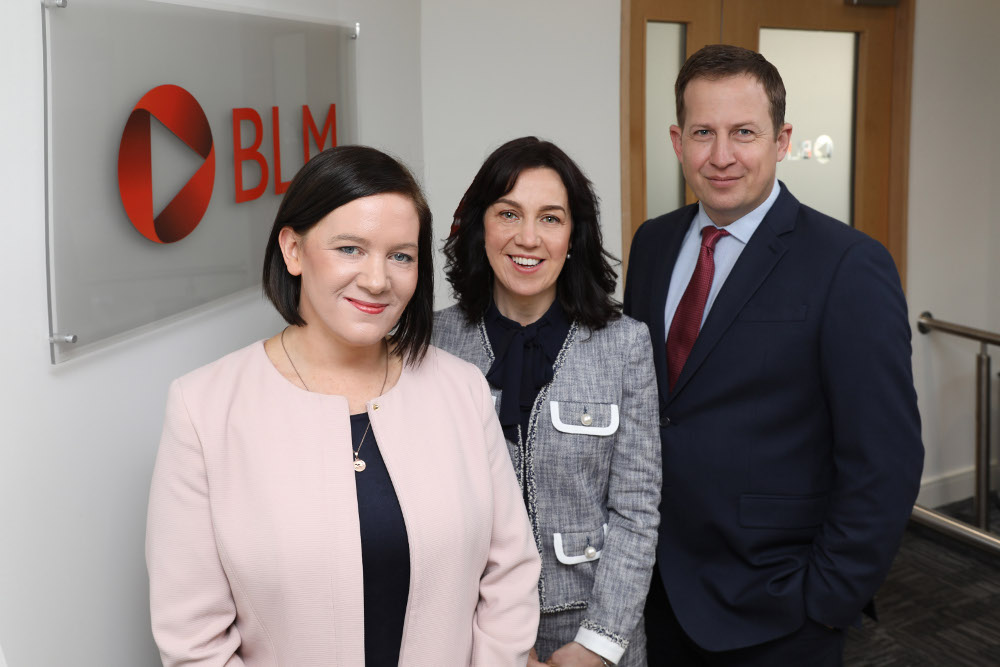 Three new partners have joined BLM in Dublin in the firm's largest round of partner promotions since it established its office in the Irish capital in 2012.
Sinead Connolly, Olivia Treston and Garrett Cormican span all business streams across the firm's Dublin office, which now employs over 40 people.
The firm's Ireland team specialises in cases dealing with insurance fraud, catastrophic injury, health and safety, employers' and public liability, motor, product liability and professional and medical negligence.
Gavin Campbell, head of office, said: "These exceptional lawyers have the skills and experience to deliver to our rapidly evolving client base. We have had particularly strong growth in our healthcare and fraud practice areas from both existing and new clients.
"Our team's expertise in various sectors of the Irish economy creates a real impact on businesses and individuals alike – providing sound and ethical legal guidance during times when it is needed most."
He added: "Succession planning is key to our future and I am proud that we are in a position to give the team an opportunity to develop their careers. We have had strong growth in 2019, and have invested heavily in expanding our office space and associated infrastructure."
BLM currently employs 110 people in Ireland, which it plans to grow to 120 by the end of 2019.