Beth Hamill and Tom Dwan win Trinity's senior mock trial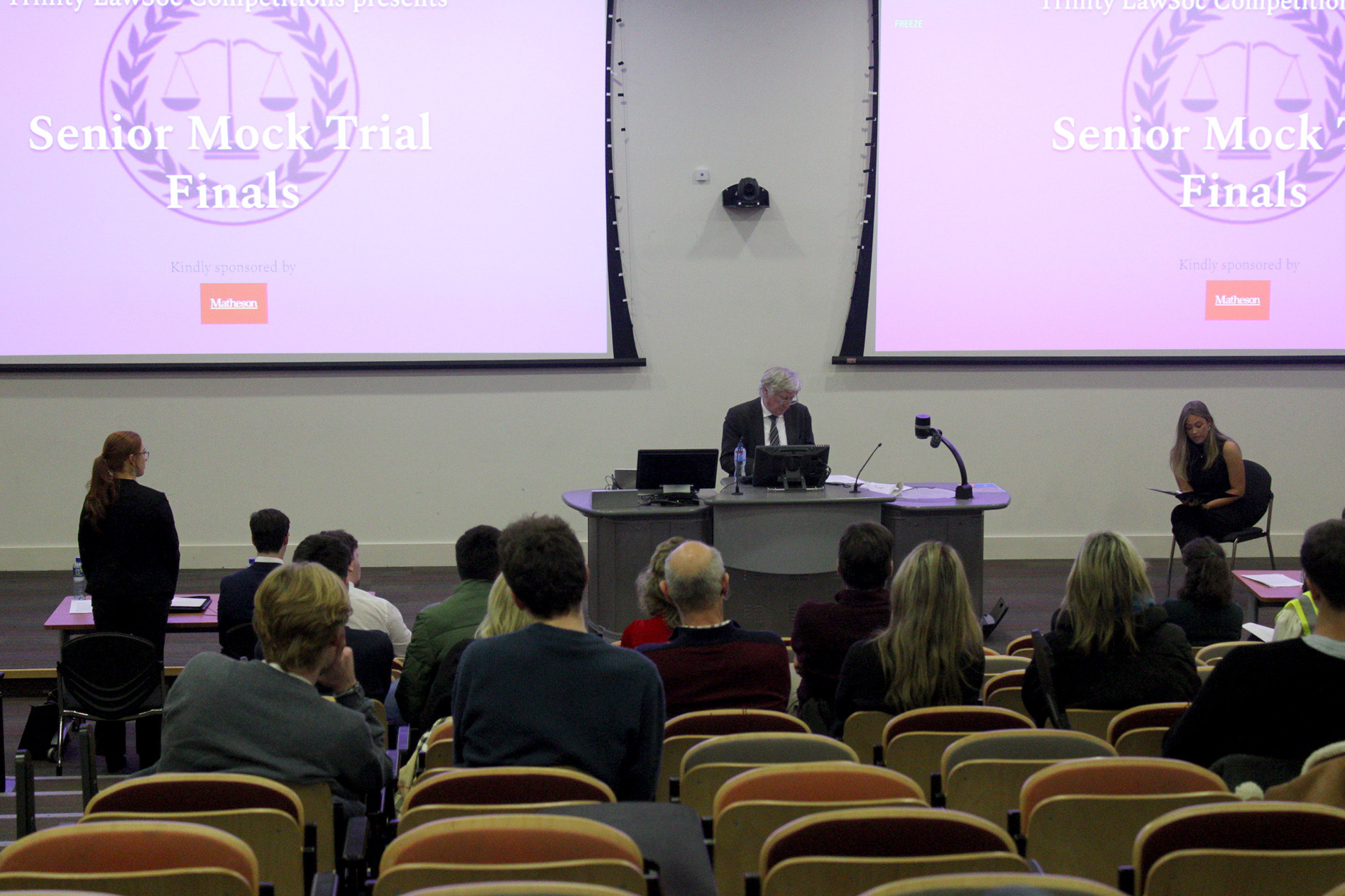 Law students Beth Hamill and Tom Dwan have triumphed in the final round of Trinity Law Society's annual senior mock trial.
Last week's final saw the pair go head-to-head with Eoin Ryan and Fiona Stenson. All four finalists will now represent Trinity in an intervarsity competition with Cambridge University later this month.
This year's competition was judged by Mr Justice John MacMenamin of the Supreme Court and sponsored by Matheson.
Ruth Brady, auditor of DU LawSoc, said: "This year's mock trial final was of an incredibly high standard. We are delighted that all of our finalists, Beth Hamill, Tom Dwan, Eoin Ryan and Fiona Stenson will have the opportunity to compete again in Cambridge University this month."
Hobbes Givens, competitions officer of DU LawSoc, added: "We were excited to see such high engagement this year from not only our competitors but also our members participating as spectators, witnesses, and jurors to the trial.
"Our competitions are an amazing opportunity for our members to showcase their legal skills as well as providing a welcoming atmosphere for our members at large to engage with one another in."