NI: Belfast solicitor warned again of threat of being attacked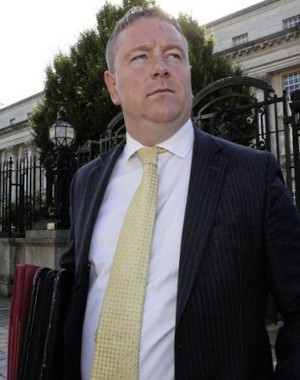 Belfast solicitor Michael Brentnall has been warned for the third time in eight months that he is in "imminent" danger of attack, according to reports.
Mr Brentnall, of human rights law firm Brentnall Limited, was told by the PSNI on Wednesday that his home and business are in danger, The Irish News reports.
He was previously warned of threats by the PSNI in September 2019 and March 2020, and believes the threats are linked to a case he is working on.
Criticising the police response to the threats, Mr Brentnall told The Irish News: "This has been passed to me with scant detail and extremely vague terms.
"Why have the PSNI given me and my colleague such little detail in respect of these threats, and why has nobody been arrested in respect of these matters when individuals are arrested solely on the basis of intelligence, on a regular basis?"
A spokesperson for the PSNI said: "We do not discuss the security of individuals and no inference should be drawn from this.
"However, if we receive information that a person's life may be at risk we will inform them accordingly. We never ignore anything which may put an individual at risk."