Judicial review to argue Northern Ireland's Covid passports are unlawful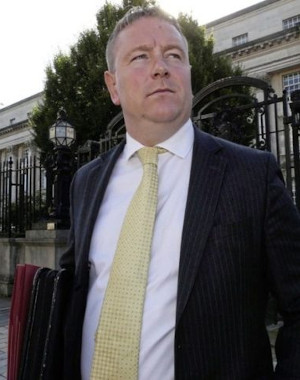 Judicial review proceedings alleging that Northern Ireland's Covid passports breach human rights laws have been lodged in the High Court in Belfast.
Michael Brentnall, director at Brentnall Legal, has been instructed to represent an unnamed client in a challenge to Northern Ireland's Department of Health.
"Our client contends that this policy is unlawful on a number of grounds, primarily it is in breach of our clients' human rights," he said today. "There are obvious procedural deficiencies in terms of the manner in which these intrusive measures have been introduced.
"Furthermore, in terms of the measures themselves, there is a heavy onus upon the Department to justify such an intrusive interference with everyday life and, not only does the scientific evidence cited by the Department of Health fall far short of justifying these restrictions, but there is a large body of evidence which suggests that the use of such 'passports' may well be counter-productive."
Mr Brentnall added: "We urge the health minister to revert to his previously publicly stated position in March/April 2021 that he would be uncomfortable with the use of Covid passports.
"That statement was made at time when a much smaller proportion of the population was unvaccinated. His position now therefore, when a very high proportion of the population is vaccinated, is unsustainable."