Belfast-based Thompson Crooks Solicitors promotes William Nugent to director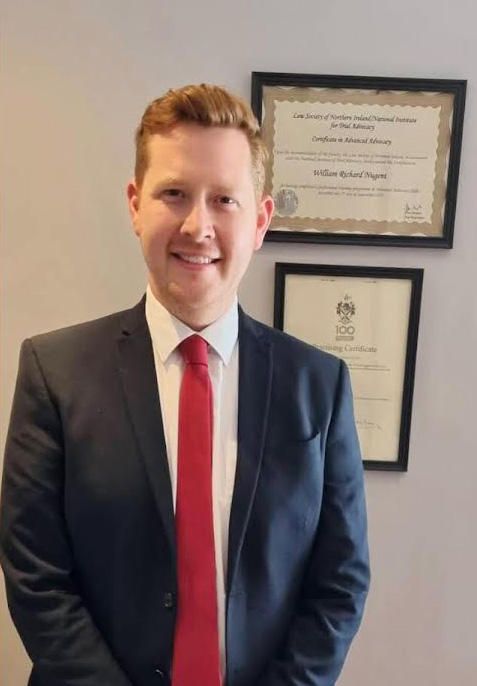 Belfast firm Thompson Crooks Solicitors has announced the promotion of solicitor William Nugent to the position of director.
Mr Nugent, who qualified as a solicitor in 2012 and joined the firm in 2017, is the immediate past chair of the Northern Ireland Young Solicitors' Association (NIYSA).
"As managing director, it has been wonderful to see William grow the practice across the traditional areas for family law and conveyancing — areas which in of themselves do not usually see much blending by a solicitor," Raymond Crooks told Irish Legal News.
"William's calm and client-focused nature have made this hybrid practice flourish."
Mr Nugent is a qualified solicitor advocate, a co-opted member of the Law Society's access to justice committee, a member of the Elder Law Group, member of the Children's Order Panel and a member of the guardian ad litem panel.
Mr Crooks added: "It is with great pleasure that I formally announce that William has accepted the role of director at our firm and on behalf of everyone in the team wish him every success in this next stage of his career."