NI: Belfast-based insurance specialists Caldwell Warner to become part of Keoghs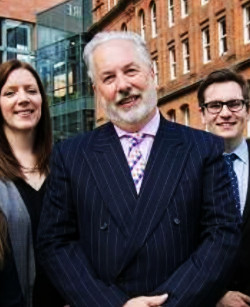 Belfast-based insurance specialist practice Caldwell Warner is set to become part of UK law firm Keoghs.
The merger is subject to regulatory approval and is expected to complete this summer, the firms said.
The move into Northern Ireland will mean that Keoghs, a provider of specialist dispute resolution services for the UK insurance industry, has offices in all UK jurisdictions.
The firm launched in Scotland last year and has a network of offices in Bolton, Coventry, Liverpool, London, Manchester and Southampton.
John Whittle, CEO of Keoghs, said: "Expanding into Northern Ireland represents another key step towards our strategic mission of becoming the pre-eminent law firm to the UK insurance sector.
"Insurers need UK-wide coverage from their legal partners to ensure consistency and quality across jurisdictions. Welcoming Caldwell Warner to Keoghs strengthens our offering and capabilities and we look forward to introducing our clients to our new colleagues soon."
Ivan Warner, managing partner of Caldwell Warner, added: "We are delighted to be joining what we believe to be the most progressive law firm in the UK insurance sector.
"Their market-leading drive on innovation and genuine focus on their people and values assures me that Keoghs will be a great home for us and our clients."
Caldwell Warner, an insurance-focused practice since 1975, represents a number of major UK insurers across multiple lines of claim.