NI: Bar of Northern Ireland hosts discussion on family courts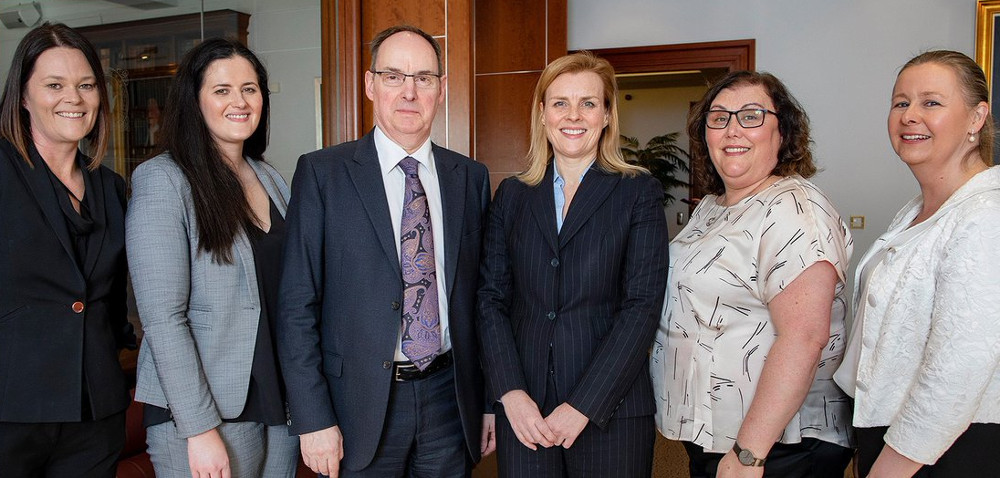 The Bar of Northern Ireland shone a spotlight on Northern Ireland's family courts at the latest event in its Leaders in Legal Excellence discussion series.
The series, which has been running throughout the 2018-19 legal year, has created a conversation space for representatives of the legal and justice sectors to come together and explore ideas and opportunities on topical policy areas.
The panel discussion, chaired by Bar Council chair Sarah Ramsey BL, centred on "Families in Crisis: Spotlight on the Role of the Family Courts in Northern Ireland".
Expert speakers at the event included senior family judge Mr Justice John O'Hara; former Justice Minister Claire Sugden MLA; Family Bar Association chair Louise Murphy BL; Lindsay Fergus, deputy editor of The Detail; and Carolyn Ewart, national director of the British Association of Social Workers (BASW).
Opening the event, Ms Ramsey highlighted the increasing diversity and complexity of Northern Ireland society, as well as the increasing complexity and resourcing pressures of cases in the family courts, particularly in relation to the care of children under The Children (Northern Ireland) Order 1995.
Mr Justice O'Hara highlighted that legislation in this area is falling behind today's society, with delays becoming an increasing feature of these cases.
Ms Murphy pointed out that the three key pieces of legislation in this area – The Children (Northern Ireland) Order 1995, The Adoption (Northern Ireland) Order 1987 and the Matrimonial Causes (Northern Ireland) Order 1978 – are at least twenty years old, stressing that those working in the court system are trying to keep up with changes across society even though legislative reform is necessary in many of these areas.
Access to support services featured as a topical issue with concerns from the panel that psychological and therapeutic interventions in the community are under extreme pressure.
Ms Sugden highlighted the outcomes-based approach contained in the Draft Programme for Government Framework 2016-21 which brought a new focus to joined up Government services yet resourcing pressures on the community and voluntary sector often mean organisations are forced to compete against each other on service delivery.
Panellists also considered the Gillen Review of Family Justice, published in 2017, which provided an important opportunity to examine ways to help improve access to justice and also achieve better outcomes for court users, particularly families and children.
The panellists also discussed the Lord Chief Justice's commitment to provide greater access to the Family Division of the High Court to journalists while balancing the privacy of the parties involved.
The event closed with a discussion on domestic abuse, with Ms Sugden reiterating the need for action amid speculation that Westminster could legislate to create a domestic abuse offence in Northern Ireland.