Bar Council raises concerns over devils' access to courtrooms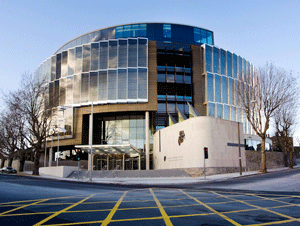 The Bar Council of Ireland has raised concerns with the Courts Service about devils missing out on courtroom experience due to Covid-19 restrictions, according to reports.
Despite early assurances, devils are being routinely denied entry to courtrooms due to strict restrictions on the number of people allowed in court, The Irish Times reports.
A spokesperson for the Bar Council told the newspaper that devils' attendance had been "significantly impacted" and it was working with the Courts Service to find a solution to the issue.
"The Bar continues to propose and advance workable solutions to these issues, and undoubtedly the courts and judiciary appreciate the importance of direct experience and involvement in court proceedings in the professional formation of young barristers," they said.
The Courts Service has been contacted for comment.