Analysis: 'Novus actus' revisited in Jenkinson v Hertfordshire CC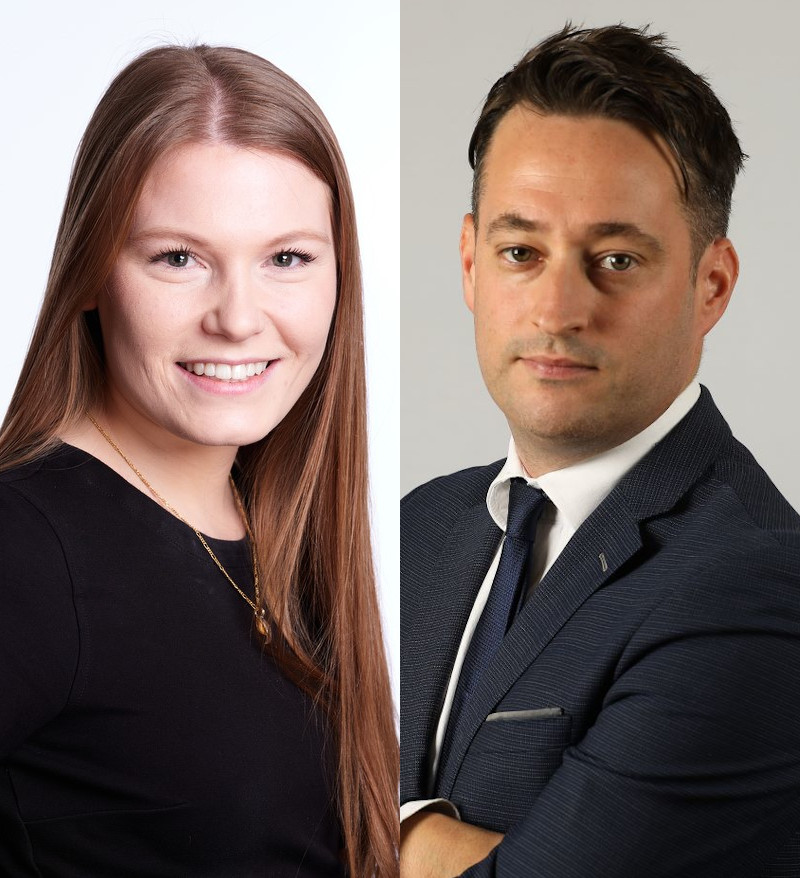 Ellen Dalzell and Kevin Hegarty of Northern Ireland commercial law firm Tughans consider a recent English judgment involving a 'novus actus interveniens' defence in medical negligence proceedings.

A common perception in medical negligence law is that a 'specific rule' exists as a necessary ingredient of a novus actus interveniens defence in the context of subsequent medical interventions: that only gross negligence by the hospital could break the chain of causation.
However, the recent decision of the High Court in England by Baker J in Jenkinson v Hertfordshire CC [2023] EWHC 872 (KB) has challenged this. Rather than the specific rule, subsequent medical interventions will now be considered under the same standard as any novus actus interveniens, and not a higher one.
Factual background
The case involves an appeal by the defendant, following an initial refusal to amend its defence by Vernon DJ at first instance in the following personal injury application.
The claimant tripped over an uncovered manhole, fracturing his ankle. The defendant, Hertfordshire County Council, admitted liability for negligence but made no admission as to the extent of injury and put the claimant to proof on quantum.
The orthopaedic expert report indicated that the claimant's initial surgery had been carried out negligently; the fracture repair failed, requiring six further surgeries. The defendant consequently sought to amend its defence to include novus actus interveniens, contending that the chain of causation was broken by negligent treatment and that the relevant NHS trust should be joined. This was refused at first instance by DJ Vernon for reasons outlined below.
The specific rule: background and challenge
The specific rule, first espoused in Clerk & Lindsell on Torts textbook, is that "only medical treatment so grossly negligent as to be a completely inappropriate response to the injury inflicted by the defendant should operate to break the chain of causation". This was advocating the minority view of Lord Reid in Hogan v Bentinck West Hartley Collieries (Owners) [1949], that only a "grave lack of care and skill" in medical treatment should break the chain of causation. This specific rule was then endorsed by Webb v Barclays Bank [2001], in which medical negligence was held not "so gross as to break the chain of causation" and not a "completely inappropriate response". It is upon this which DJ Vernon derives his proposition.
DJ Vernon refused the application to amend, on the basis that as it did not have a real prospect of success of satisfying the specific rule, indicating that only grossly negligent medical treatment could sever the chain of causation. Therefore, the defendant's basis for appeal was two-fold: either the 'specific rule' does not exist, or the judge was wrong in finding that they could not amend as there was no real prospect of satisfying the 'specific rule' at trial.
Baker J provides determination on both. First, the specific rule does not exist as a rule of law requiring proof. Second, DJ Vernon erred in determining that there was no prospect of success had the defendant amended their defence. On that basis he permitted the amendment, contending the following:
First, Baker J considers Webb an "apparently unqualified" endorsement of Clerk & Lindsell. Also, rather than based exclusively on the specific rule, he contends the decision in Webb was based cumulatively on a range of factors, thus "no such rule of law was created". Instead, he prefers Rahman v Arearose [2001], a decision taken a month prior to Webb, where in finding liability for negligence in a subsequent medical intervention, there was no reference to "gross negligence" or the "specific rule". He asserts that if it was a rule of law, it would have been considered.
Second, Baker J argues that in the context of subsequent medical interventions, there was no logical justification or policy reason to create a specific rule of law. In fact, he contends that it was a "recipe for litigation within litigation" and an "unnecessary and unjustified distraction" to consider when treatment becomes an inappropriate medical response.
Implications
In the absence of any successful appeal, Baker J's departure from the orthodox approach could have far-reaching implications for practitioners — any subsequent medical treatment undertaken by the claimant will need to be considered in greater detail.
Given the high hurdle for defendants to shift the blame onto medical practitioners, defendants and claimants in standard personal injury cases had been reluctant to bring the medical trusts into proceedings. Now defendants who are being sued for accident compensation are more likely to raise negligent medical treatment as novus actus defence, and we may see more of this in the future.