Alan Desmond: Would African-Americans be granted refugee status in Ireland?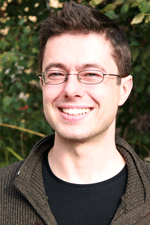 Alan Desmond, law lecturer at the University of Leicester, considers whether African-Americans could come to Ireland as refugees.
Recent months have seen a growing international focus on use of excessive force against African-Americans by police in the US. The killing of George Floyd, in particular, has highlighted the heightened risk of police violence faced by black Americans, and the impunity enjoyed by the law enforcement perpetrators of that violence.
If it is true that African-Americans are at risk of police brutality because of the colour of their skin, and the perpetrators go unpunished, it is possible for black Americans to flee the US and seek asylum in another country. But would such asylum claims succeed in Ireland? Would such asylum seekers be recognised as refugees?
What's the definition of 'refugee'?
In order to qualify as a refugee, an asylum seeker has to satisfy each of the criteria set out in the refugee definition contained in the UN Refugee Convention. This was adopted in 1951 in response to the atrocities of World War II and is binding on nearly 150 countries around the world. The Convention has been transposed into EU law and expanded upon by legislation such as the EU Qualification Directive and is currently incorporated into Irish law through the International Protection Act 2015.
In order to qualify as a refugee, individuals have to (i) show a well-founded fear of (ii) being persecuted (iii) for reasons of race, religion, nationality, political opinion or membership of a particular social group. They have to (iv) be outside their country of nationality and (v) be unable or unwilling to avail themselves of the protection of that country. It is important to understand that protection is granted against possible future harm. In Ireland, decisions on asylum applications are made by international protection officers, following an interview at the International Protection Office in Dublin. If asylum is claimed at the frontiers of the state, the interview may be carried out there by an immigration officer and/or an international protection officer.
The Convention grounds
One of the things that makes it so difficult to qualify as a refugee is that individuals seeking protection have to show that the harm they face in their home country arises directly from one of the five Convention grounds, namely, race, religion, nationality, political opinion or membership of a particular social group. In other words, they must show that they are at risk because of who they are, or what they do, or what they believe.
Black Americans would be likely to satisfy this criterion by relying on the ground of race, which includes skin colour and ethnicity. There is widespread acknowledgement of structural and institutional racism vis-à-vis African-Americans, with racism in the US recently being condemned by a variety of prominent international figures from Pope Francis to the UN.
A question of persecution
Before recommending a grant of refugee status, an international protection officer will have to be satisfied that the harm an individual is fleeing amounts to persecution. There is no exhaustive definition of persecution, but examples provided in the EU Qualification Directive and the International Protection Act 2015 indicate that African-Americans could reasonably argue that the risk of mistreatment they face in the US amounts to persecution.
A threat to life or freedom on account of one of the Convention grounds will always constitute persecution. An accumulation of measures such as acts of physical or mental violence, and police or judicial measures that are discriminatory, may also amount to persecution. In light of the fatal police shootings in recent years of African-Americans in states including California, Kentucky and Minnesota and the "alarming levels" of police brutality deployed against this group of US citizens, it would seem reasonable to argue that the harm faced by black Americans in their home country on account of their race amounts to persecution.
Well-founded fear: the threshold of risk
Applicants for refugee status do not have to prove definitively that the harm they fear will occur if they return to their home country. Instead, the international protection officer must be satisfied that there is a real chance of the persecution occurring in the event of return to the home country. This has been described by courts around the world as involving "a real risk" or "reasonable possibility" or "serious possibility" that the persecution feared by the asylum seeker may happen. This is clearly not a precise science and the approach reflects the difficulties facing examiners of asylum applications, as well as the consequences for individuals in the event that they are wrongly denied asylum.
However, it is important to underline that the procedure for determining refugee status is designed for detailed examination of individual applications and what amounts to persecution will depend on the particular circumstances of each individual case. The fact that one black American asylum seeker might be found to face a real risk of persecution in the United States does not mean that every such applicant would be deemed to face the same risk.
State protection
Refugee status will be granted only where an individual's home country is unable or unwilling to provide protection against persecution. Where a state operates laws and policies for the effective protection of its citizens, those citizens by definition can have no well-founded fear of persecution. In examining an asylum application from an African-American, an international protection officer would consider whether the US has an appropriate legal framework that is effective in deterring use of excessive force by the police and punishing perpetrators of violence.
Internal relocation
Asylum applications may be refused where it is possible for asylum seekers to return to their home state and move to a part of the country where there is no risk of persecution. In order to deny asylum on this basis, an international protection officer must be satisfied that the asylum seeker can safely travel to the risk-free part of the home country and be reasonably expected to settle there.
Making it more difficult to successfully claim asylum: classifying states as safe countries of origin
Given the politically explosive consequences which would flow from Ireland granting refugee status to US citizens, the Minister for Justice may wish reduce the possibility of such a development by designating the US a safe country of origin. This can be done where the minister is satisfied that, on the basis of the legal situation and overall political circumstances, there is generally and consistently no persecution in the state in question. Most recently, countries such as Albania, Georgia and Serbia have been added to Ireland's list of safe countries of origin.
But such designation does not mean that citizens from such countries may not apply for asylum. It does mean, though, that an applicant from a safe country must show serious grounds for considering that the country is not safe in his or her particular circumstances.
Direct Provision and Irish racism
Even if African-Americans stand a chance of qualifying as refugees in Ireland, would they want to seek refuge here? Ireland's treatment of asylum seekers has been the subject of long-standing and widespread criticism. Asylum applicants in Ireland are currently housed across 38 direct provision centres and 34 emergency accommodation centres and receive a Daily Expenses Allowance which equates to a weekly payment of €29.80 for children and €38.80 for adults.
They can expect to spend at least a year in such accommodation before their asylum applications are decided. African-American asylum seekers who may eventually be successful in their application for refugee status in Ireland may not need to fear lethal violence from gardaí. However, they may be just as likely to encounter racist treatment and attitudes in Ireland as in their country of origin.
Alan Desmond is a law lecturer at the University of Leicester. This article first appeared on the RTÉ website.