Aidan Reynolds appointed partner at Keith Walsh Solicitors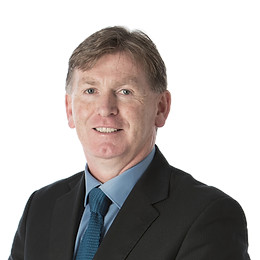 Family lawyer Aidan Reynolds has been appointed as a partner at Keith Walsh Solicitors in Dublin.
Mr Reynolds was the longest-serving partner at family law firm Gallagher Shatter, which dissolved on Saturday. He joined the firm in September 1988 and became a partner in October 1991.
He has represented clients in high-profile and complex judicial separation and divorce cases, and has lectured extensively in the area of family law. He also has experience in litigation and has acted in landmark cases before the Court of Justice of the European Union (CJEU) in the area of equality for social welfare recipients.
Keith Walsh SC, managing partner of Keith Walsh Solicitors, said: "I'm delighted to welcome Aidan Reynolds to the firm as partner. His experience in dealing with very complex and high level family law cases over 35 years at Gallagher Shatter solicitors is second to none.
"He is an excellent solicitor and colleague, a trusted advisor of clients and we look forward to working with him for many years."