Prosecution of woman who bought abortion pills for daughter dropped
---

---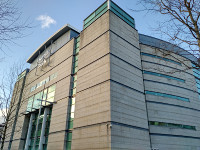 The prosecution of a woman who bought abortion pills for her teenage daughter has been formally dropped following the decriminalisation of abortion in Northern Ireland yesterday.
This morning, Belfast Crown Court formally discharged the mother from prosecution on two charges of unlawfully procuring and supplying the abortion drugs, mifepristone and misoprostol, with intent to procure a miscarriage, contrary to the Offences Against the Person Act 1861.
Under section 9 of the Northern Ireland (Executive Formation) Act 2019, sections 58 and 59 of the 1861 Act were repealed in Northern Ireland yesterday.
According to guidance published earlier this month, no police investigation may be carried out, and no criminal proceedings may be brought or continued, in respect of an offence under sections 58 and 59 of the Act, regardless of when an offence may have been committed.
Jemma Conlon, senior solicitor at Belfast-based Chambers Solicitors, said: "Today is a day of immense relief for my client who now finds herself free from the burden of this prosecution that has been in her life for six years.
"It is a day that she will forever remember and a day that allows her to move on with her life privately."