NI: Zimbabwean woman granted visa for Northern Ireland wedding after judicial review application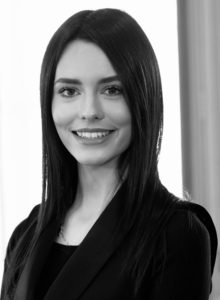 A Zimbabwean woman who was refused permission to visit the UK for a friend's wedding in Northern Ireland has been granted a visa following an emergency application for judicial review.
Lettywin Satichi, 44, was originally refused a visitor visa on the basis that her circumstances in Zimbabwe were not sufficiently favourable to cause her to return to Zimbabwe from the United Kingdom.
She is a widow on low income who has been working as a housekeeper for the groom's family in Zimbabwe since 2000.
Solicitor Sarah Symington of Belfast firm John J. Rice & Co Solicitors filed an emergency application for judicial review in the High Court on behalf of Ms Satichi, which prompted the Home Office to review its decision and grant the visa.
Ms Symington said: "We are delighted that, as a result of our emergency application for this lady for judicial review, the Home Office has agreed to retake its decision and grant her a visa. She awaits receipt of the visa to be able to travel in time for the wedding on Saturday. Our client is thrilled to arrive in Belfast within the coming week to celebrate this happy occasion with her friends.
"Both our client and the wider family circle were extremely disappointed that legal proceedings had to be issued to obtain this outcome. It appears that the Home Office on a regular basis provides a hostile environment and a 'cold house' for prospective visitors with an African passport."
She added: "In this case the reasons given by the Home Office to refuse Ms Satichi were viewed as being both unlawful and highly unreasonable – that due to her circumstances, the Home Office did not think that she was genuinely seeking entry to visit Northern Ireland or intended to leave afterwards, despite a large body of credible evidence supplied to the contrary.
"The implication which is not terribly subtle, is that life in Africa, whatever your circumstances, is one to be fled. The obvious question remains as to how many other foreign nationals are applying for such visas and are being refused on similar spurious grounds.
"We suggest that the Home Office need to re-examine their decision making process and make changes to avoid court proceedings being brought which ultimately form a substantial pull on the public purse."