Yvonne Czajkowski joins Ardmore Shipping as senior legal associate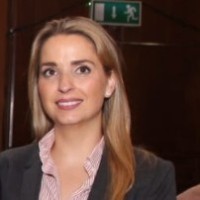 Solicitor Yvonne Czajkowski has joined Ardmore Shipping as a senior legal associate as the Cork-based shipping company celebrates its 10th anniversary.
Ardmore, now valued at nearly $150 million on the New York Stock Exchange (NYSE), owns and operates product and chemical tankers involved in global trade.
Commenting on her appointment to the company's legal and finance team, Ms Czajkowski told Irish Legal News: "I am looking forward to working in such a fast-paced and dynamic environment, led by a very experienced management team."
Although acknowledging that starting a new job as Ireland and the world continue to deal with the coronavirus pandemic "has provided unique challenges", she said the company and its IT department have done "an exceptional job providing staff with assistance with working from home, flexible working hours and arrangements".
Ms Czajkowski added: "Ardmore is fully supporting the ambition to have seafaring considered a front line resource in helping the world keep moving, delivering vital goods necessary to fight this tragic COVID-19 event.
"Ardmore's deepest concern lies with the present inability to effect reliefs for those onboard who are due to be signed off and it is supporting efforts currently underway to facilitate this through the International Maritime Organisation and the International Labour Organisation."