NI: Watchdog concludes police treatment of Black Lives Matter protesters was unfair but not racist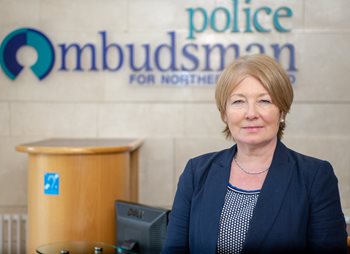 The PSNI's different treatment of Black Lives Matter protesters and loyalist counter-protesters was unfair but not motivated by racism, the Police Ombudsman for Northern Ireland has said.
The watchdog has published a 90-page report into the policing of Black Lives Matter protests in Belfast and Derry in June, as well as a "Save Our Monuments" demonstration in Belfast a week later.
Individuals attending the BLM protests were warned by police that they would be fined and prosecuted for breaching Covid-19 restrictions. A total of 71 protesters were fined, overwhelmingly in Derry. There is ongoing litigation concerning the lawfulness of the fines.
However, those attending the "Save Our Monuments" demonstration, which the BBC reports was attended by "loyalists and military veterans", were simply "encouraged by police to follow the social distancing guidelines", the report states.
Writing in the report, ombudsman Marie Anderson said: "The differential treatment by PSNI of protesters on 6th June when compared with those attending 'Protect Our Monuments' on 13th gave rise to claims of unfairness and discrimination against those persons who organised and attended the 'Black Lives Matters' protests.
"These concerns are in my view cogent, have substance and are justified in the circumstances. I believe that this unfairness was not intentional. Neither was it based on race or ethnicity of those who attended the event. Rather PSNI failed to balance human rights with the public health considerations and requirements of the regulations."
Her report makes four recommendations for changes to police policies in the future, including that the PSNI should consider adopting a human rights-based approach to the policing of protests, which would involve balancing competing rights and risks.
It also recommends a review of the enforcement of the fixed penalty notices which had been issued and, where appropriate, consider redress for the individuals affected, and that the PSNI chief constable should periodically report to the Policing Board on police engagement with BAME communities.
The report endorses an earlier call by the Policing Board for a review of fixed penalty decisions and the applicability of the section 44 offence under the Serious Crime Act 2007.
The ombudsman's office has also disclosed that, as a result of matters uncovered during its investigation, it has begun a separate investigation into the conduct of a number of police officers relating to matters connected to the "Save Our Monuments" demonstration.