Walkers Ireland names Jonathan Sheehan as next managing partner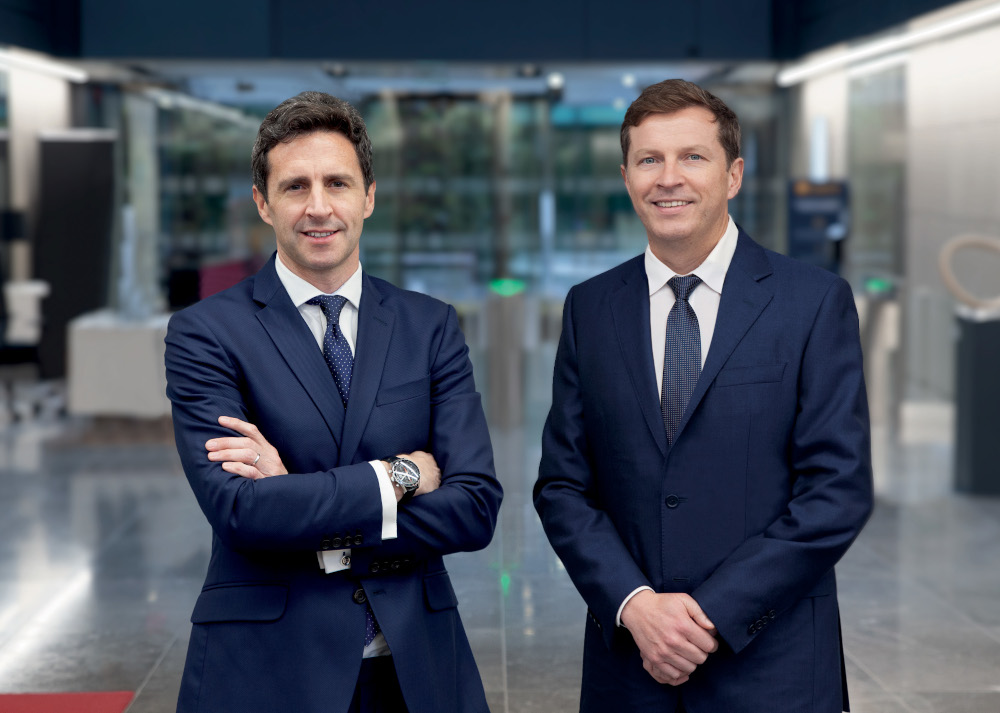 International financial services law firm Walkers has announced the appointment of Jonathan Sheehan as managing partner of its Ireland office with effect from next year.
Mr Sheehan, who will also continue in his role as head of tax, will succeed Garry Ferguson, who completes his nine-year term as managing partner at the end of the year.
"I would like to pay tribute to Garry's outstanding contribution as managing partner," Mr Sheehan said. "It is an exciting time to be in the global legal business and we will continue to build on the growth that Garry has achieved since opening the Irish office with a staff of two in 2010.
"We now have over 140 staff in Dublin across our legal, listings and corporate services business – no other law firm in Ireland has had this level of growth in the same period."
Mr Ferguson added: "I am extremely proud to have served as managing partner of Walkers Ireland LLP over the last nine years. In addition to our growth in Ireland, Walkers now has 10 offices spanning across 3 continents worldwide, and I have also been very proud to have served as a member of the global management committee of the firm.
"I look forward to assisting with the transition to a new generation of leadership in the Ireland office in the coming months."
Ingrid Pierce, global managing partner of Walkers, said: "Garry has been a huge contributor to the firm since he joined as partner in 2010 and we are extremely grateful for his many contributions as managing partner and head of our Irish finance and capital markets group.
"We are delighted with Jonathan's appointment and look forward to supporting him in his new role. As part of the transition plan, I would also like to congratulate Noeleen Rudy and Andrew Traynor who recently stepped into the role of co-head of the finance and capital markets team on 11 October, which also marked the 11th anniversary of the opening of the Irish office and the initial launch of this team."
Mr Sheehan joined Walkers in 2015 as partner and head of tax in Dublin. His practice encompasses the provision of tax and legal advice to clients on a wide range of areas including structured finance and capital markets, investment funds, financial services, corporate, banking and real estate.
Prior to joining Walkers, Mr Sheehan was a partner in a large Irish law firm. He graduated from Trinity College Dublin and went on to do a Master of Laws at Cambridge. He is also a Chartered Tax Advisor with the Irish Tax Institute.
He is a member of the tax committees of the Irish Debt Securities Association (IDSA) and of Irish Funds (IF) and is also the vice-chair of the Irish Funds international tax working group. He also serves on the firm's Global Partnership Committee.