Felim Ó Maolmhána: Irish voters are lucky that gerrymandering is behind us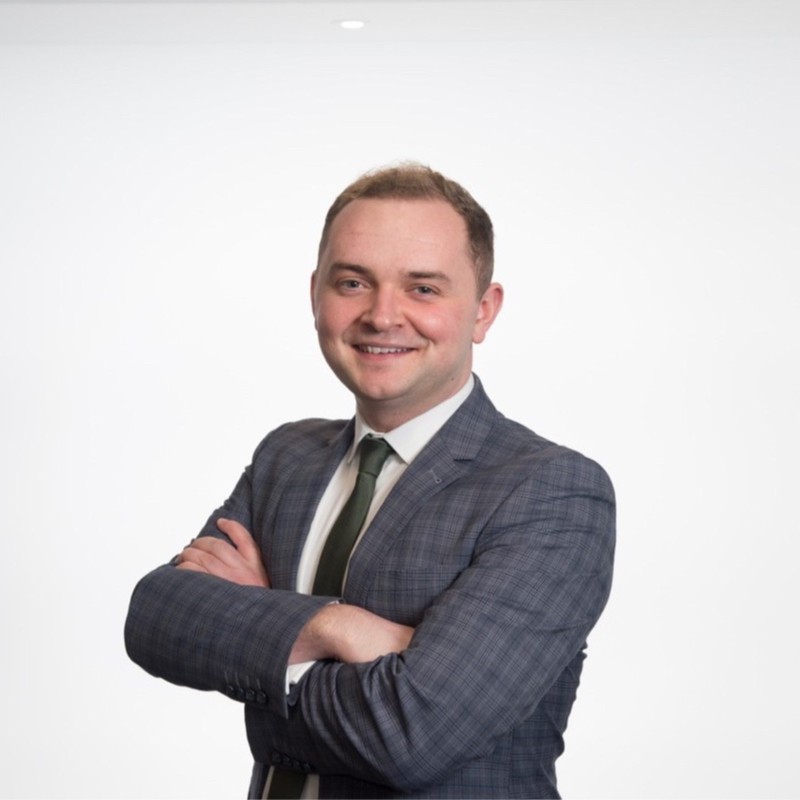 Felim Ó Maolmhána reflects on the law and practice of drawing constituency boundaries as Ireland's new Electoral Commission prepares to present its recommendations.

The political anoraks among us love nothing more than an election — any election, absolutely anywhere. Those of us who also happen to be legal eagles cannot contain our excitement when our careers intersect with this obsession. This brings me to the topic of this piece: electoral maps.
Many of us will have learned about the gerrymandering that took place in Northern Ireland where electoral areas were constructed in such a way that ensured unionist control over majority nationalist areas such as Derry City. Majority unionist wards would elect more representatives to the local council than majority nationalist areas, despite the smaller populations in the majority unionist wards. Thankfully, we have moved away from this practice on the island of Ireland.
The Constituency Commission originally established under the Electoral Act 1997 was replaced by the current government with the Electoral Reform Act 2022, which establishes an Electoral Commission. Crucially, this is an independent body much like its predecessor.
The constituencies for the general election of 2020 to Dáil Éireann were drawn by the Constituency Commission based on the changes in population reflected in the 2016 census. The 2017 report recommended changes such as the constituency of Cavan-Monaghan becoming a five-seat constituency, encompassing part of the East Meath constituency. The counties of Laois and Offaly were joined together once more to form the five-seat Laois-Offaly constituency and several other changes were implemented reflecting population changes.
The Constituency Commission was chaired by a member of the judiciary and generally included civil servants such as the Secretary General of the Department of Housing, Local Government and Heritage.
The new Electoral Commission's report on Dáil constituencies is due tomorrow and in its own words will be the "most important reform of the electoral system in decades". A public consultation was launched in February and over 556 submissions were made by interested parties. The new Commission has seven members and is chaired by Ms Justice Marie Baker. Four of these members were appointed via the Public Appointments Service and the final two members are the Ombudsman and Information Commissioner and the clerk of Dáil Éireann.
Political parties can undoubtedly express a preference for how they would like constituencies to be drawn and have done so as part of the above submissions e.g. smaller parties having a preference for constituencies with more seats. Crucially, these parties have no direct influence on the process.
However, the Commission is not totally free of any political nexus — one ordinary member is a former Fianna Fáil TD and another a former SDLP MLA. No doubt, there is still room for improvement in a state body such as this, but in comparison to other jurisdictions, this Irish system is infinitely preferable. Gerrymandering is still alive and well in a number of countries.
This brings me to the most recent US midterm elections. Independent constituency commissions are a rarity in the majority of the 50 states. Generally, the party in power in each state — either Democrats or Republicans — will alter district boundaries to favour their own party at both the state and federal levels. Generally, this takes place every 10 years based on census results, however there seems to be a regular stream of litigation surrounding this involving interested parties.
Let us take Tennessee as an example. This a Republican, ruby-red state. There is a Republican trifecta — Republican Governor and GOP-controlled state senate and state house. The congressional delegation consists of two Republican senators and nine House districts, which prior to 2022 consisted of seven Republicans vs two Democrats. The aforementioned Republican-controlled state legislature reviewed the district boundaries and decided to split the urban centre of Nashville, therefore eliminating the seat of former Rep Jim Cooper, a Democrat. Cooper cited the new map as one of the reasons for his retirement. Tennessee's House delegation now stands at eight Republicans and one Democrat.
Florida is another example and possibly one of the more outrageous. Republican Governor Ron DeSantis and his team were credited with creating this new map and eliminated the district of former Rep Al Lawson, a Democrat who ended up running for re-election in a far more challenging district. He lost as his former district that had been drawn as a majority-minority district, was fragmented — a district where African-Americans formed a majority and, historically, African-Americans tend to support the Democrats.
Democrat Stephanie Murphy retired from representing her district which she had won two years previously by 55.3 per cent to 43.2 per cent. Under redistricting, Murphy's 7th district lost the Democrat-friendly portion of Orange County and gained the Republican-friendly voters of Volusia County. Current 7th district representative Cory Mills defeated Democrat Karen Green by 58.5 per cent to 41.5 per cent.
Stephanie Murphy retired prior to the announcement that her district was going to be redrawn but the writing was on the wall in terms of what was going to happen. That GOP flip is substantial and any politico will tell you that this GOP margin of victory was not down to any substantial changing demographics in the district. Fragmentation is what has led to a district that voted for President Joe Biden in 2020 by over 10 points electing a representative that believes the 2020 election was stolen from Donald Trump by 17 points.
The GOP is not the only culprit in this subversion of democracy. Take a look at how Illinois' 17th district has been drawn. This is a state with a Democratic trifecta, undoubtedly maintained thanks to districts drawn like this one. Maryland is another example of some very imaginative drawing that maintains a seven-one Democratic majority in the US House.
In New York, Democrats in the state legislature attempted to redraw the boundaries of numerous House seats in order to attempt to pad the slim majority in the US House that the party maintained in 2020. This backfired when the state Supreme Court declared the map unconstitutional. A court-appointed special master drew a new congressional map which undid the advantages that Democrats had set for themselves.
Two long-time Democratic incumbents faced off in a primary when their districts were merged. Rep Jerry Nadler defeated Rep Carolyn Maloney — one Democrat down. The head of the Democratic Congressional Campaign Committee, former Rep Sean Patrick Maloney, decided to run in the district represented by his colleague, former Rep Mondaire Jones. Jones swapped to the newly-drawn 10th district, unfamiliar territory for him and lost in the primary — another Democrat down. Maloney then ended up losing to GOP Rep Mike Lawler in the district he swapped to. This was a major scalp for Republicans and yet another Democrat down.
Bad news for Democrats in this kind of a scenario spells good news for democracy. And we have the courts to thank for that.
A previous article I wrote for this publication discussed the politics of the US Supreme Court and there is no doubt that the partisan leanings of the highest courts in multiple states are far from the saviours of US democracy, but recent court challenges to redistricting serve to provide some form of hope.
In Alabama, the US Supreme Court had ruled that the electoral map in its current form (six-one in favour of Republicans) was in violation of the Voting Rights Act and diluted the voting power of Black voters. It was ordered to create a second majority minority district. The latest version of the electoral map is being challenged once more as there is still only one district where Black voters constitute a majority and the GOP state legislature simply increased the number of Black voters in another district. It remains to be seen how the court will rule.
The courts may also decide if aforementioned former Florida Rep Al Lawson may be able to mount a comeback bid. Organisations such as the National Redistricting Foundation have challenged the Florida map, claiming that it breaches the state's anti-gerrymandering standards. Florida's 'Fair Districts' provision states that congressional districts cannot be drawn in a way that would "diminish" minority voters' ability to elect someone of their choice.
Independent commissions exist in nine US states and various legislation restricts direct participation by elected officials. Litigation such as the above could begin to make the case for independent redistricting commissions in every US state — de réir a chéile a thógtar na caisleáin. Watching this space might spark more of an interest for us politicos than whether portions of south Wicklow will be included in a newly-drawn constituency of Wexford for the next general election — isn't it great to be perfect?
Felim Ó Maolmhána is an associate in Walkers' Jersey office and a graduate of law and politics at Maynooth University.