NI: Virtual prison visits rolled out in Northern Ireland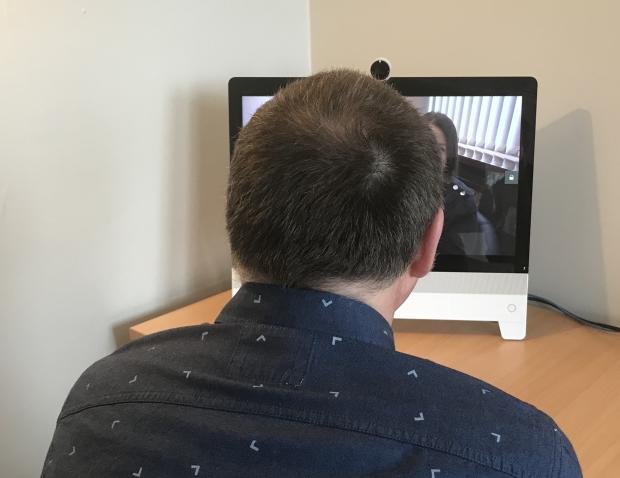 Virtual prison visits have been rolled out across Northern Ireland's prisons following the suspension of in-person visits during the coronavirus pandemic.
The video-link facilities introduced at Maghaberry Prison, Magilligan Prison and Hydebank Wood allow for 20-minute "visits" between prisoners and their family.
Family members can use a PC, tablet or smartphone to take part in the virtual visits, which are strictly supervised by prison staff.
Justice Minister Naomi Long said: "We absolutely recognise the importance of family contact for those within our care, and their families. The use of safe and secure video-links in each of our establishments now facilitates family video calling at a time which can be worrying for all of us."
She added: "The last few weeks have clearly been out of the norm for us all. COVID-19 has made us enter a place of uncertainty, which is never comfortable for anyone.
"However, at a time of forced distancing, I want to assure the families of those in the care of the Northern Ireland Prison Service that we are all in this together."