US: Man dies after self-immolation climate protest at Supreme Court building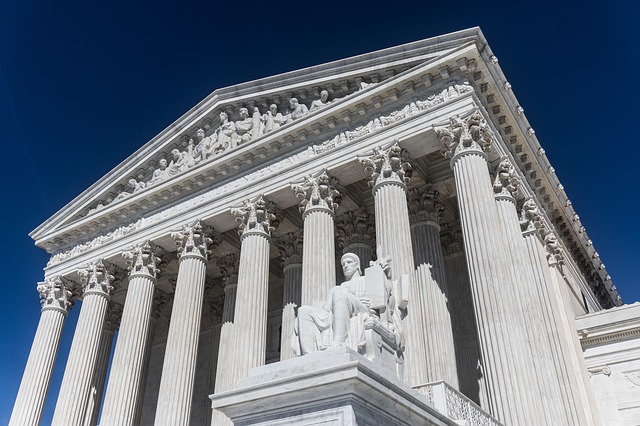 A man has died after self-immolating in front of the Supreme Court of the United States (SCOTUS) building in what is believed to have been a protest against climate change.
Wynn Bruce, a 50-year-old photojournalist and a Shambhala Buddhist, died in hospital on Saturday, a day after he set himself on fire in the plaza of the court building.
In Facebook posts, Mr Bruce shared his concerns about global warming as well as a quote from Vietnamese peace activist Thích Nhất Hạnh about self-immolation. He also posted the date "4/22/2022" next to a fire emoji.
Dr K. Kritee, a Buddhist from Mr Bruce's native Boulder, Colorado, tweeted: "This guy was my friend. He meditated with our sangha. This act is not suicide. This is a deeply fearless act of compassion to bring attention to climate crisis. We are piecing together info but he had been planning it for at least one year."
A report in The New York Times suggests a link between Mr Bruce's decision to self-immolate at the SCOTUS building to an ongoing case concerning the authority of the Environmental Protection Agency (EPA), which could be reined in by the court's conservative majority.