NI: Ulster student named as Law Neuberger prize winner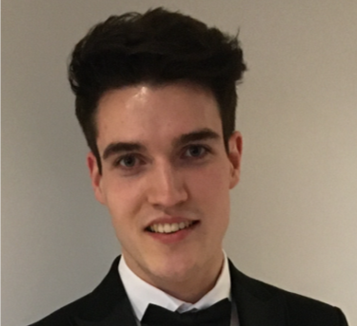 Colm Crothers has been named the first-ever Ulster University student to be awarded the Neuberger Prize.
Lincoln's Inn provides funding for the Neuberger Prize, which was set up in 2015 and is an annual award for undergraduate students who are about to start their final year of a qualifying law degree.
The Neuberger Prize aims to identify students who are of proven excellence and allow them to integrate with the Inn during the final year of their qualifying law degree. The Prize also provides the winners with the opportunities to network with members of the Inn and its staff, and prepare them to apply for scholarships.
In 2021, there were twenty-five applications, with Mr Crothers being selected as one of eight winners, with the other successful students coming from the University of Reading, University of Leicester, Birkbeck University of London, Open University, University of Westminster, University of Sussex and University of Plymouth.
On being named a winner of the Neuberger Prize, Mr Crothers commented: "Studying Law at Ulster University has opened up many exciting opportunities for me and winning the Neuberger Prize 2021 has been the pinnacle of my studies so far. I am honoured to receive this prize and look forward to availing of its wonderful benefits which include a mini pupillage, a mentor for the third year of my degree and free membership to Lincoln's Inn."
Professor Eugene McNamee, head of the Ulster University School of Law, added: "Everyone at the school of law would like to congratulate Colm on being awarded this coveted Neuberger Prize, the first student from Ulster University to do so.
"As a result of this, he will be able to benefit from additional support and guidance from the Inn for his future career and he can avail of the opportunity to attend a summer school at the Inn, which will boost his CV as he embarks on a career in Law following graduation next summer."