UCC School of Law recognised for promoting gender equality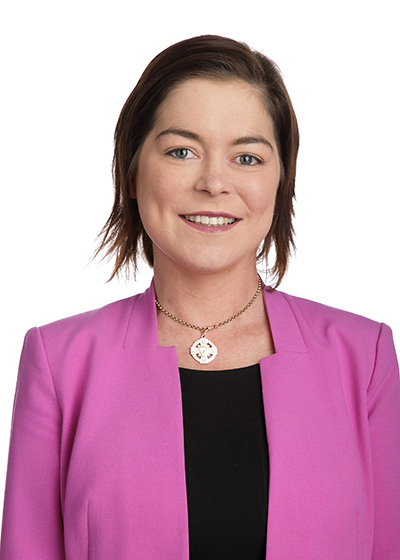 UCC School of Law has been recognised for its efforts to promote gender equality with a Bronze Athena SWAN Award.
The department-level award was granted following a submission process involving a robust self-assessment that identified gender equality challenges and opportunities relating to staff and students.
The Athena SWAN Charter recognises and celebrates good employment practices for women working in higher education.
It aims to improve the recruitment, retention and promotion of women through tackling gender inequalities and addressing unequal gender representation across academic disciplines.
Professor Louise Crowley, chair of the School's Athena SWAN self-assessment team, said: "I am absolutely delighted that the School of Law has secured the Athena SWAN Bronze award, which is an apt reflection of the commitment demonstrated by the entire school throughout the self-assessment process.
"I was honoured to lead the School in striving for an enhanced learning and working experience for all, ensuring that our staff and students can fulfil their professional and personal goals in a fair and inclusive environment."
Professor Mark Poustie, Dean of UCC School of Law, added: "This is a fantastic achievement for the School which demonstrates our commitment to ensuring gender equality and to promoting a fairer and more inclusive environment for work and study.
"The School's mission is 'Shaping a Just Society' and our Athena Swan award shows that we have come a long way in internalizing that mission. It will be a pleasure to ensure the implementation of the action plan which is very much in line with the School's strategic aims.
"My thanks to Professor Louise Crowley for leading the process so effectively, to the other members of the self-assessment team for their sterling work and to all my colleagues for showing such commitment to the process."