NI: Tughans announces 16 promotions and appointments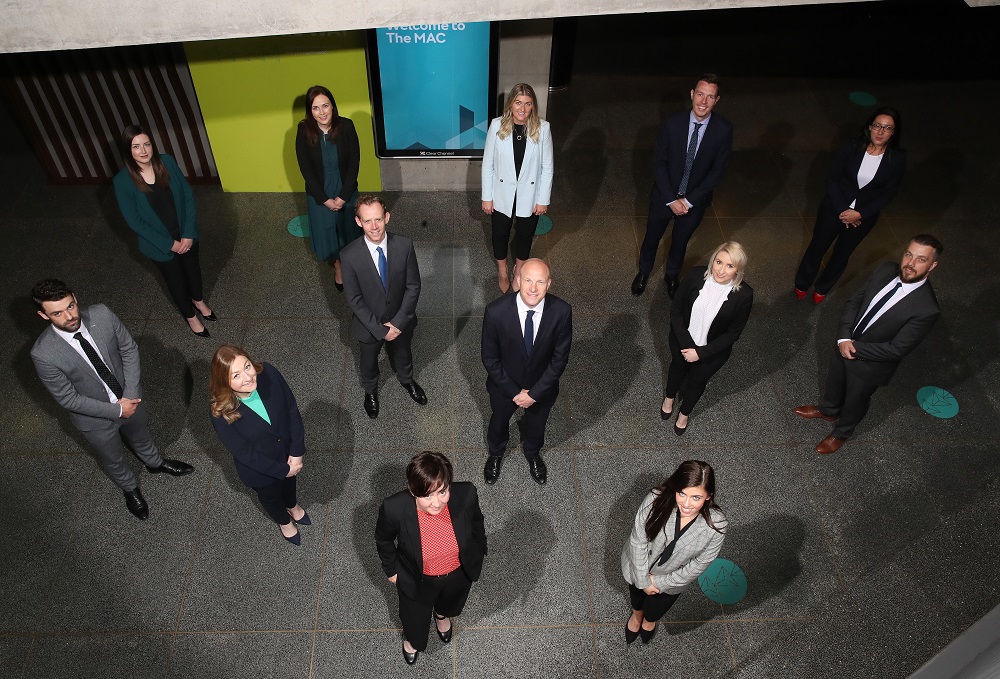 Commercial law firm Tughans has announced 16 promotions and appointments across a number of sectors, including five new directors and seven new associate directors.
Finance and restructuring lawyer Sarah Sharkey, contracts and technology lawyer Paul Eastwood, dispute resolution lawyers Nadine Brennan and Ellen Forester, and real estate lawyer Amanda Byrnes have been promoted to director.
Dispute resolution lawyers Grainne Kirk and Pauline Walker, corporate lawyers Aimee Craig, Brendan Donnelly and Cassie McCormick, real estate lawyer Gavin Robinson and employment lawyer Jack Balmer have been promoted to associate director.
In the business support team, Caterina Gunn has been promoted to the role of marketing manager.
Recently qualified Tughans solicitors Aimee Crilly and Abbey Cairnduff have now taken up roles in the healthcare team and real estate departments. James Mulligan joins the real estate team as associate solicitor.
Managing partner Patrick Brown said: "We have seen significant activity across a number of sectors this year.
"These appointments reflect our ongoing investment in the best legal talent to support our continued growth and to provide specialist advice to our clients as we move through the next phase of economic recovery."
He added: "This is a significant achievement for each individual, and we are delighted to support our talent in continuing to grow, develop and progress along their career path.
"On behalf of the partners, I would like to wish everyone the greatest success in their new role."