Triple promotion in Lewis Silkin's Belfast office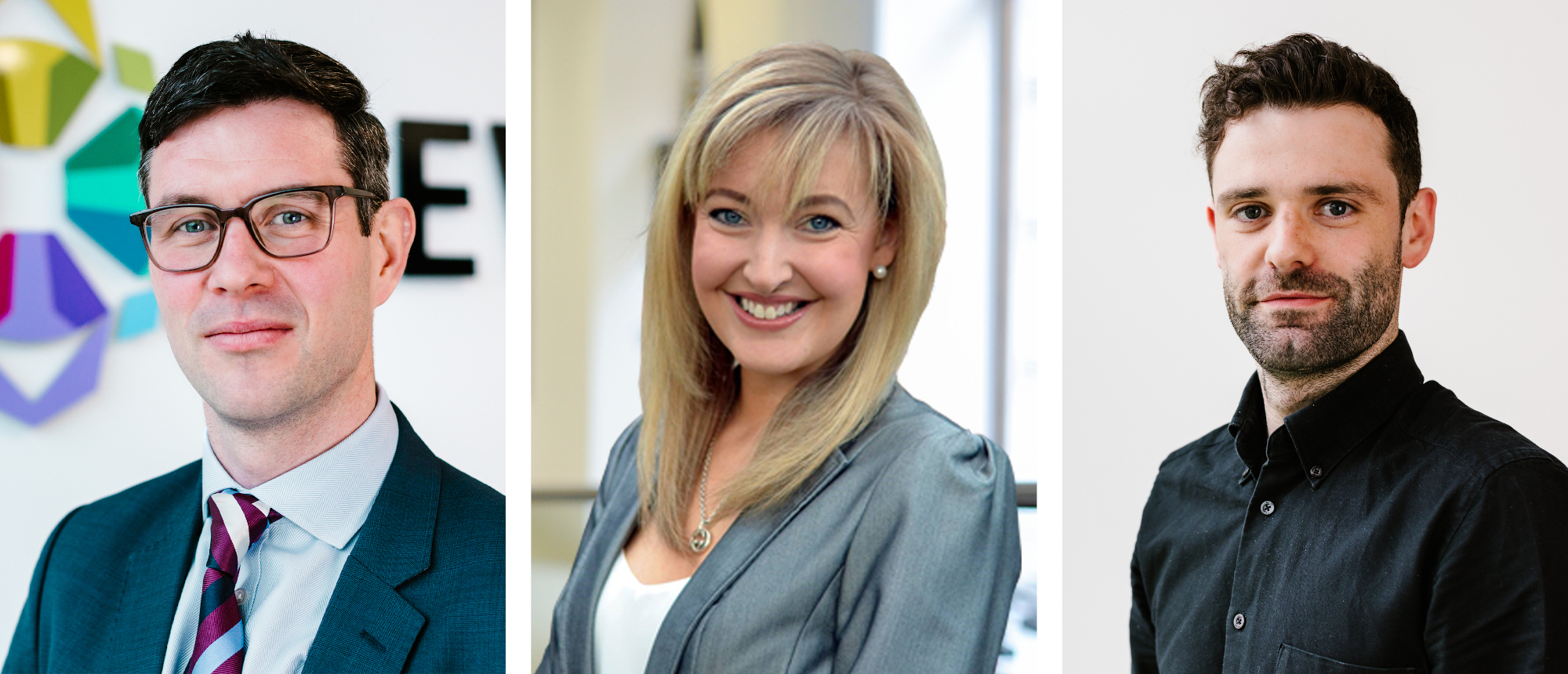 Lewis Silkin has promoted three employment lawyers in its Belfast office, with Kevin Gallagher becoming a managing associate while Amanda Espey and Jack Balmer have been promoted to senior associate.
Mr Gallagher has extensive experience advising employers across a broad range of sectors in Northern Ireland including the insurance industry, local government, construction, the charitable sector and the manufacturing industry.
He has particular expertise in defending claims on behalf of employers in the Industrial Tribunal and Fair Employment Tribunal and regularly acts for employers in the defence of employment related claims issued in the County Court and High Court in Northern Ireland.
He is a member of the Employment Lawyers Association, the Northern Ireland Employment Lawyers Group and also teaches at the Institute for Professional Legal Studies at Queen's University Belfast.
Ms Espey has considerable experience advising clients on a variety of employment law matters including contracts of employment, variation and withdrawal of contractual benefits, management of disciplinary and grievance procedures, redundancy and restructuring, dispute resolution and the defence of proceedings at the Industrial and Fair Employment Tribunals.
She provides a range of advice and assistance from drafting employment related documentation and executive service and termination agreements, to advising on complex disciplinary and grievance matters, allegations of bullying, harassment and discrimination, recruitment, and fair employment.
Mr Balmer has considerable experience advising local and international employers on all aspects of contentious and non-contentious employment law, and additionally specialises in workplace data protection issues.
He has expertise in advising UK employers on fair employment monitoring and helping them navigate the particularities of Northern Irish employment law when compared to other regions in the United Kingdom.
He regularly represents employers in employment tribunals and civil courts, particularly in complex unfair dismissal, equal pay and discrimination cases.
Ciara Fulton, partner and head of office at Lewis Silkin Northern Ireland, said: "I am delighted to see how our team has gone from strength to strength following the Lewis Silkin launch in Northern Ireland in August 2021, with the employment team almost doubling in size as part of the overall growth of the firm from nine to 42 people in the same period.
"Kevin, Amanda and Jack are all valued members of our team and have been key players in the success of Lewis Silkin in Northern Ireland during this period.
"I am thrilled to see them take this well-deserved next step forward in their careers at Lewis Silkin and I'm particularly pleased that Amanda has been promoted while on maternity leave, which is a reflection of the firm's organisational culture.
"I look forward to seeing them continue to grow and thrive as excellent advisors to our clients."