Triple appointment to Law Reform Commission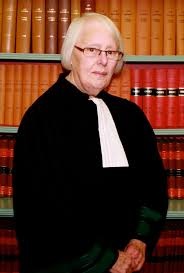 Three new commissioners have joined the Law Reform Commission for a five-year term.
The new commissioners are Mr Justice Maurice Collins of the Court of Appeal, Mr Justice Richard Humphreys of the High Court and Dr Andrea Mulligan, a barrister and assistant professor of law at Trinity College Dublin.
Welcoming their appointment on behalf of the Commission, president Ms Justice Mary Laffoy said: "I very much look forward to working with our newly appointed commissioners over the coming years as we carry through the Commission's challenging work programme."
Ms Justice Laffoy also paid tribute to Professor Donncha O'Connell, Thomas O'Malley and Ms Justice Carmel Stewart, the three part-time commissioners whose terms of office came to an end at the end of August.
She said: "Their contribution to the work of the Commission has been of the highest standard and I wish to acknowledge that here. Their contribution has been especially valued this year because between March and August meetings of the Commission had to be conducted virtually.
"During that challenging time, they were especially committed to ensuring that by 31st August 2020 we were in a position to complete work on four projects which had been, and were continuing to be, under intensive consideration by them.
"In achieving that important result, I want to express sincere gratitude to my former colleagues for their tremendous work on those projects right up to 31st August last, which has led to an outcome which unquestionably is in the public interest."