Temporary entry and transit visa restrictions lifted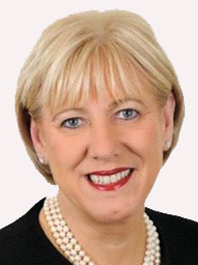 Temporary entry and transit visa restrictions that came into effect at the end of January have been lifted.
The decision will benefit travellers from Argentina, Bolivia, Brazil, Chile, Colombia, Ecuador, Guyana, Paraguay, Peru, South Africa, Suriname and Uruguay.
Justice Minister Heather Humphreys said: "The move to lift the visa restrictions is in line with the Government's Resilience and Recovery Plan for Living with Covid-19.
"We remain fully supportive of the general policy against non-essential travel and all travellers arriving into Ireland must continue to comply fully with the public health measures required by law.
"These include completing a Covid-19 Passenger Locator Form, pre-arrival PCR test and quarantine in a designated facility or at home."
She added: "The lifting of these temporary restrictions will be welcome news for people from South Africa, Brazil and other South American countries who need to travel to Ireland for essential reasons.
"It is only through the collective effort of everyone, including our migrant communities, that Ireland has made such significant progress against the spread of Covid-19.
"As we continue to reopen our society and look forward to the future, it is important that people are able to travel here for essential purposes while adhering to public health measures that are designed to keep us all safe."
The move to lift the visa restrictions comes as the processing of all long-stay visa applications has resumed. The situation will continue to be reviewed in consultation with the relevant authorities in the coming weeks.