Taylor Wessing endorses call to boost pension schemes' investment in Irish start-ups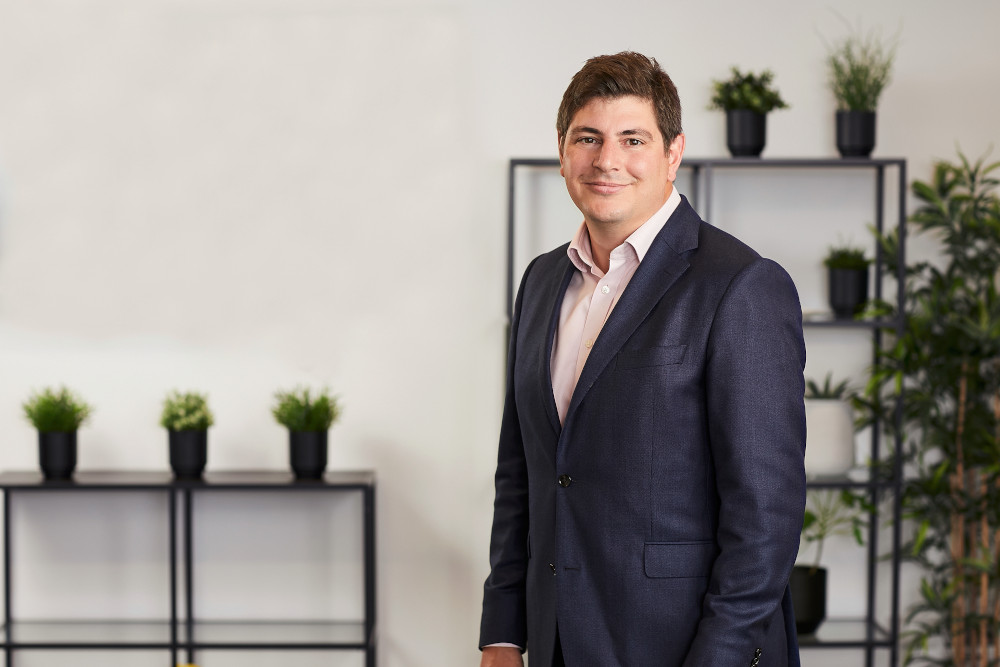 A call for the Irish government to introduce an opportunity for new payments into pension schemes to invest a small percentage of funds into indigenous enterprises has been backed by global law firm Taylor Wessing.
The firm — which established an office in Dublin last year — has endorsed the "positive and practical" proposal from the Irish Venture Capital Association (IVCA), which said the measure would be revenue-neutral while increasing the number of start-ups in Ireland and allowing them to scale here.
Public pension funds contribute nearly two-thirds of the capital in the US venture capital market, nearly a fifth in Europe and around an eighth in the UK. However, Irish pension funds are estimated to make up less than one per cent of capital in the Irish VC market.
In a pre-budget submission to the government, the IVCA recommends introducing an "opt-in" requirement on new payments into pension schemes to attract pension fund investment into indigenous enterprises. This would require that schemes offer members an option to allocate a small proportion of their pension to a fund supporting Irish industry.
The proposed measure is designed to increase the domestic venture and private equity allocation and, by extension, the capital available to high-potential Irish businesses.
Taylor Wessing has advised clients on numerous high-profile deals in the Irish market in the last 12 months. For example, the firm recently advised Dawn Capital, Europe's largest specialist B2B software investor, on its investment in Fonoa, a Dublin-based digital tax automation platform, as part of its $60 million Series B funding round.
Adam Griffiths, partner at Taylor Wessing and head of its Irish business, said: "Taylor Wessing advises high-growth enterprises and institutional investors, particularly in the technology and life sciences sectors. Our global platform affords us a unique insight into how capital is deployed in Ireland and various other jurisdictions.
"The Irish 'start-up and scale' eco-system is currently performing strongly, and we have seen numerous recent examples of its capacity to produce and nurture world-class technology companies. However, indigenous enterprises are still disproportionately reliant on international capital to fund their growth.
"At a time of global economic uncertainty, it is critical that the Irish government look at new ways to support domestic innovation, particularly in key growth industries, including artificial intelligence, blockchain, digital, deep-tech and robotics technologies.
"The IVCA's proposed opt-in requirement for new payments into pension schemes, as outlined in its pre-budget submission, represents a positive and practical measure aimed at increasing the pool of available capital in Ireland. It would help challenge the perception that Irish businesses must look overseas for investment to support their growth ambitions."
Taylor Wessing has also recommended several other practical measures to support indigenous enterprises on their investment journey.
Mr Griffiths said: "In recent years, the NVCA (US) and BVCA (UK) have sought to standardise the early-stage funding round documentation for local start-ups and scale-ups. In doing so, they have reduced transaction costs and resourcing challenges for all participants.
"There is an opportunity for the Irish government to drive a similar approach and then socialise this expectation with domestic venture capital and growth investors. By establishing these new industry norms, it essentially frees up founders and investors to focus their energy on the fundamentals of product or growth strategy."
He added: "In addition, the mentorship programmes offered by government agencies are a valuable resource for indigenous businesses, particularly those looking to position themselves for investment.
"However, Taylor Wessing recommends increasing the number of mentor participants with international expertise, particularly Irish founders and VC principals operating in major hubs like San Francisco, New York, London, Berlin, Amsterdam and Tel Aviv. The principle being that successful international experience is baked into the advice they are getting."