NI: Summary of responses to UK Government legacy consultation published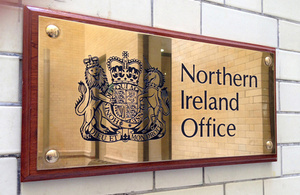 The UK Government has published a summary of responses to the consultation on the legacy of the Troubles in Northern Ireland.
The summary document has been produced after analysis of over 17,000 responses to the consultation, which was launched last May and ran until September.
The consultation responses will inform the UK Government's next steps working with a reformed Northern Ireland Executive or, if it has not been restored, with the political parties in Northern Ireland.
A spokesperson for the Government said: "The legacy of the Troubles still casts a long shadow over many aspects of society. It is an issue that is complex, emotive and often deeply personal to so many across the United Kingdom and beyond. For this reason, the Government seeks to move forward sensitively and with as much consensus as possible.
"The people of Northern Ireland and others affected by the Troubles deserve to see progress on this important issue and I am determined to deliver that progress. The Government will set out next steps in due course."