Sumi Nadarajah: Motion marks – moving with the times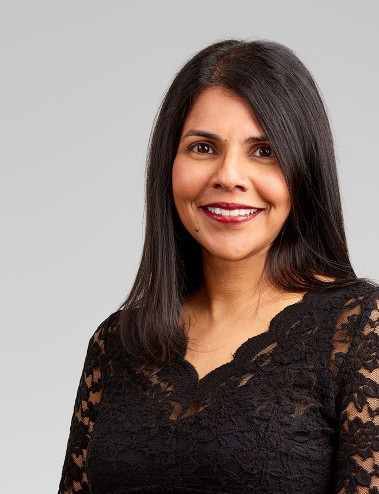 Sumi Nadarajah of FRKelly introduces Ireland's first registered "motion mark".
Companies and brand owners are increasingly looking for innovative and creative ways to promote and market their brands in the digital age. This has led to the creation of new forms of trade marks such as motion marks, holograms, and other multimedia marks.
These advances in technology and the emergence of motion and multimedia marks have compelled IP regulators around the world to review and update their existing Trade Mark registration regimes, which would traditionally have required a mark to be capable of "graphical representation".
Jurisdictions such as the US have recognised and protected motion marks from as far back as 1996 - when Columbia Pictures first registered its iconic multimedia logo featuring a woman carrying a torch and wearing a drape. Unsurprisingly, such recognition has not been universal and most of the world has lagged significantly behind.
In Europe, the EU only updated its regulations by way of the 2015 Trade Marks Directive to permit easier registration of non-traditional marks. EU Member States are now all expected to have harmonized their laws with the Directive and today, a mark needs only to be represented in a manner "which enables the competent authorities and the public to determine the clear and precise subject matter of the protection." The representation must be "self-contained, easily accessible, intelligible, durable and objective." A motion mark must be represented by either a video file or a series of still sequential images showing the movements or position changes.
Interestingly, British IP Day 2019 was marked by the grant of the first ever moving multi-media mark in the UK. Toshiba, the well-known Japanese company were granted protection for the company's logo featuring origami-style folding coloured triangles.
In Ireland, the Trade Mark (Amendment) Rules 2018 introduced the protection of these new types of Marks and came into force in January 2019.
FRKelly are now delighted to report that our firm have been the first to file a motion Trade Mark before the Intellectual Property Office of Ireland (IPOI) in this jurisdiction. Our application has recently been approved and advertised in the IPOI Journal - here.
Here is our Motion Mark: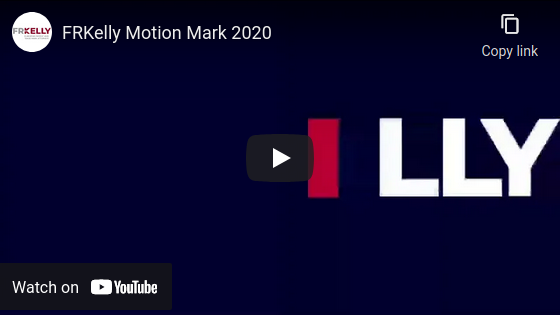 And here is our explainer video: