NI: Stormont hears cross-party calls for miscarriage to be included in parental bereavement bill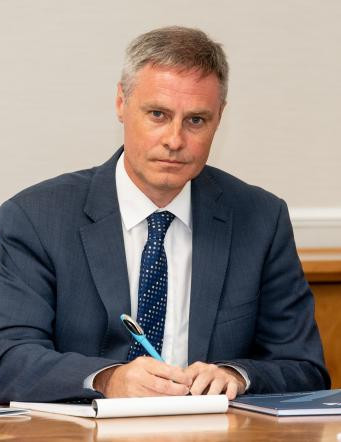 Economy Minister Paul Frew was last night facing cross-party calls for parental bereavement leave and pay legislation to be extended to couples following a miscarriage.
The Parental Bereavement (Leave and Pay) Bill yesterday cleared the second stage in Stormont unopposed and will now proceed to committee stage.
The Department for the Economy (DfE) confirmed to Irish Legal News in March that the legislation would cover parents who experience a stillbirth, but not miscarriages, bringing Northern Ireland into line with Great Britain.
Speaking in the debate, Sinn Féin MLA Caoimhe Archibald, who chairs the economy committee, said miscarriage "is a traumatic event and a deeply personal loss, and there should be leave in place for those who require it".
That was echoed throughout the debate by MLAs from the Democratic Unionist Party (DUP), the Ulster Unionist Party (UUP) and the Alliance Party, many of whom shared their personal and family experiences of miscarriage.
At the end of the debate, Mr Frew appeared to play down the prospect of miscarriage being included in the bill, but said he would "commit to listening to the committee as it scrutinises the bill" and "see what can be delivered in the timescale".
He told MLAs: "Let me stress that I, too, have experienced miscarriage, three times. I have three healthy children, but my wife and I have experienced three miscarriages. It is a devastating loss. Many prospective parents feel that loss, and continue to feel it, all too often.
"I am sympathetic to the need for the government to explore what interventions they can to better support those who suffer miscarriage.
"However, the bill has been underpinned by public consultation and subsequent financial, equality and regulatory assessments on the issues of child death and stillbirth. At the time, it did not take account of the issue of miscarriage.
"If the government were to decide to change the employment law framework in respect of miscarriages, that should be done only after full consideration of all the pertinent issues and following public consultation."