Annette Hickey strikes optimistic note ahead of international surrogacy report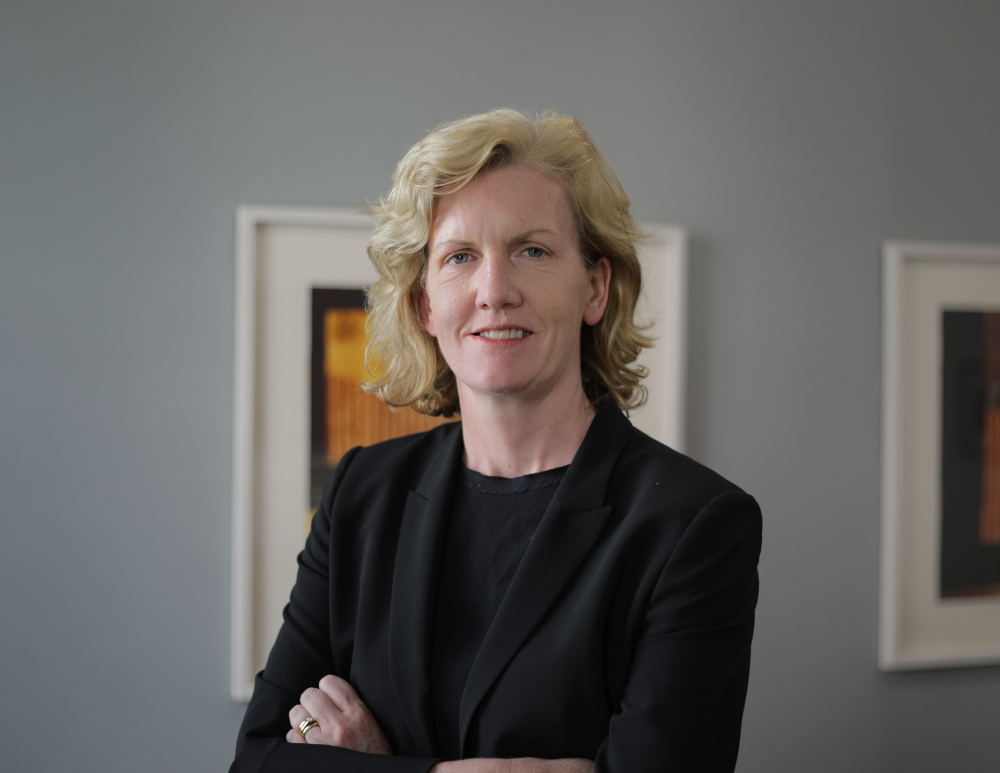 "We are on the cusp, I believe, of the commencement and introduction of one of the most transformational pieces of legislation in Irish history," says Annette Hickey, senior associate and head of the surrogacy and fertility law team at Poe Kiely Hogan Lanigan LLP (PKHL).
Ms Hickey is one of a number of experts who have given evidence in recent months to the Oireachtas joint committee on international surrogacy. The committee held eight public meetings between April and June and is due to publish its final report early next month.
This landmark report is expected to recommend the introduction of a legislative framework for international surrogacy for the first time in Ireland, ending the "legal vacuum" that currently generates uncertainty for both surrogates and intended parents.
"When we look back at marriage equality, when we look back at Repeal the Eighth, when we look back at some of the really significant steps forward for the same-sex community in Ireland, for women, for families — I think this will be looked on by future generations as one of those really huge steps," Ms Hickey says. "I feel privileged to be part of that, and to contribute in some small, little way to this huge step forward."
'One of the best jobs in Ireland'
It wasn't until 2013, a decade-and-a-half after qualifying as a solicitor in 1998, that Ms Hickey dealt with surrogacy as a legal issue for the first time. She was then working as a solicitor in the family law team at PKHL, the long-standing full-service firm in Kilkenny City where she still works today.
"A couple came in from a rural part near here and started to explain to me that there was a woman in Ukraine who was pregnant with their baby," she recalls. "I was thinking 'oh my gosh' — thinking about the traditional methods of someone becoming pregnant, and thinking that the wife was an incredibly kind and forgiving lady. Then they explained to me that this woman was a surrogate mother."
The conclusion of that case marked a turning point in her career. "I will always remember when the child came home, seeing the photos and being part of when the baby was born," she says. "Family law is an incredibly challenging, difficult area for solicitors. There's nobody at the end of the day, when you complete a separation or a divorce, who says 'that was great, love to see you again', because you're the person they associate with the separation or divorce. This was joy — at the end of the journey, there was joy for this family."
At first, more families came to Ms Hickey purely by word of mouth. Later, as she began to research surrogacy in greater depth and realised how little information was available for intended parents, she began compiling resources in the form of an e-book published on the PKHL website, now in its fourth edition.
"People started to download that information and then contact us," she explains. "It grew to a point where, after a couple of years, I decided this is what I wanted to dedicate my full-time work to. I have absolutely no regrets — it's been fantastic." Ms Hickey now describes her role as "probably one of the best jobs there is in Ireland".
She adds: "I'm lucky enough to have four children. There's so much bravery and strength of mind for these parents to be here in Ireland, knowing and trusting that there's a woman in the other part of the world who's minding their baby for them, waiting for a phone call or a scan or whatever.
"As a solicitor, we get to share the ups and downs, the highs and lows. Most of the people I'm working with have my phone number for direct access. This isn't a nine-to-half-five job — things might occur over the weekend, there can be issues, and then people need to know that they can get access."
Domestic and international surrogacy
At present, Ireland has no legislative framework for either domestic surrogacy (where the child is born in Ireland) or international surrogacy (where the child is born abroad). "When the family returns home to Ireland, or when the child is born here in Ireland, the surrogate mother is viewed as the mother," Ms Hickey explains.
Under legislation introduced between 1964 and 1987, families can rely on the result of a paternity test to apply to a court for the intended father to be recognised as the child's parent and to gain guardianship of the child. "Unfortunately, for a lot of Irish mothers and wives, it's very difficult," Ms Hickey says. "If they are the biological mother of the child — it's their eggs, their biological material — that's disregarded, there's no relevance attached to that. The surrogate mother gave birth to the child, so she's the legal mother."
Although a father can gain guardianship over the child in this way, there is a wait of at least two years before their partner can make their own application for guardianship. This has significant consequences where a marriage or relationship breaks down in that two-year period, allowing one parent to "weaponise their parentage" against the other.
This situation will change under the provisions of the Health (Assisted Human Reproduction) Bill 2022, which is currently before the Oireachtas — but only in relation to domestic surrogacy, which represents just two per cent of the cases dealt with by PKHL's surrogacy team.
"Everybody acknowledges that [international surrogacy] is complex," Ms Hickey admits. There are often concerns raised in relation to international surrogacy about ethics and the potential for exploitation. However, she believes many of these negative preconceptions have been dispelled by heartwarming stories of families in Ireland pulling together to bring surrogates to safety from war-torn Ukraine.
"Perfection is the enemy of progress," she suggests. "We've got to bring forward legislation, which we can review after 12 months or two years to see, ethically, how it's working in practice.
"If it needs to be tweaked or amended to ensure that it's on an ethical basis, that's fine. But if we don't bring in legislation, and we ignore international surrogacy, Irish couples will still continue to pursue international surrogacy."
The danger, she argues, is in there being no statutory safeguards at all. She praises the work of Dr Conor O'Mahony, the special rapporteur on child protection, who has powerfully argued the case before the Oireachtas committee for bespoke legislation on international surrogacy.
The publication of the committee report on Thursday 7 July could be the first step in establishing the legal framework Ms Hickey believes is needed. "We are waiting with bated breath to see [the committee's] recommendations and to see how the government moves to implement those recommendations," she says.