Sinead McDonald joins ID-Pal board of directors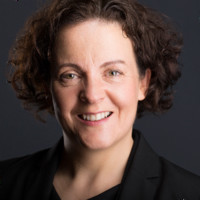 Global identity verification provider ID-Pal has announced the appointment of Sinead McDonald, its data protection officer (DPO), to its board of directors.
Ms McDonald, a qualified solicitor, joined the company in 2017, bringing with her over 20 years' experience in data protection and regulatory compliance.
She previously spent 17 years at J.P. Morgan, as well as several years serving as head of compliance and regulatory affairs at Information Security Assurance Services (ISAS). Ms McDonald is also a director of data protection at Waystone.
She holds a number of diplomas in legal studies, including an advanced diploma in data protection law, and is also a member of the Institute of Directors, Association of Compliance Officers in Ireland and the Association of Data Protection Officers in Ireland. She recently earned certification and a diploma in company direction from the Institute of Directors.
The appointment follows ID-Pal's recent Series A funding round, led by Inspire Investments which, saw the identity verification provider secure €7 million to scale operations globally.
Ms McDonald said: "Since 2017 I've watched ID-Pal go from strength to strength with a continued focus on the safety and security of the technology and data protection. What ID-Pal has to offer its customers, a digital identity verification service, is second to none and the growth we have seen to date is evidence of this.
"My nomination to the Board of Directors comes at an exciting time for us. I look forward to working with my colleagues and fellow Board members to develop our business as ID&V technology comes ever more to the fore in a rapidly digitalising world."
Colum Lyons, CEO and founder of ID-Pal, added: "Ensuring the highest standards of data protection and regulatory compliance is key for our business and customers.
"The addition of Sinead to our board reflects the unique contribution she has made to our success and the confidence of not only the leadership team, but our investors, in her experience and exceptional understanding of the industry."