NI: Simon Byrne named as new PSNI chief constable from July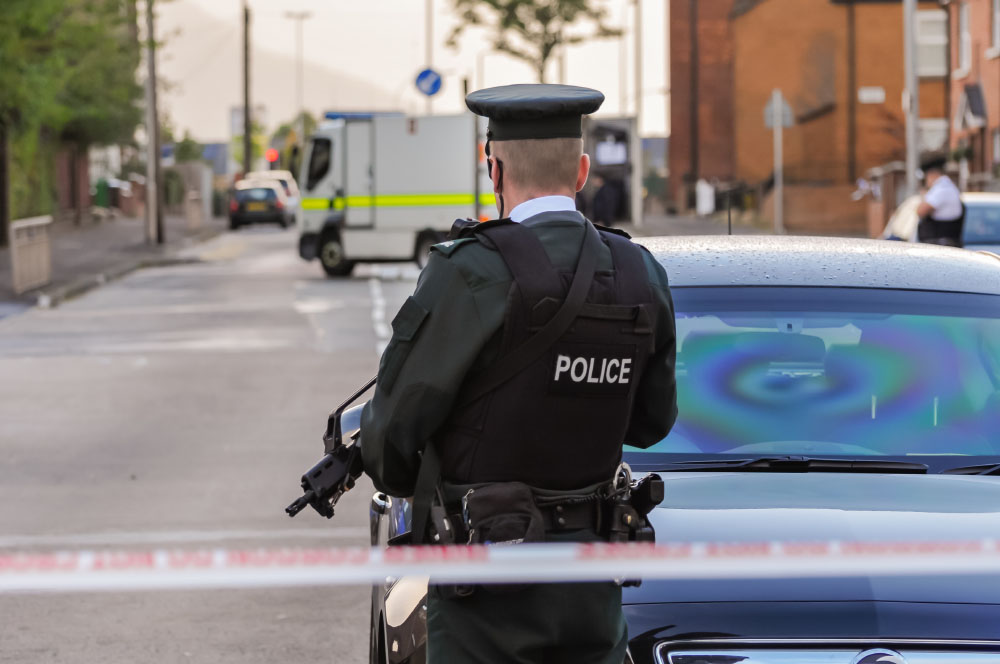 Simon Byrne, former chief constable of Cheshire Police, has been selected to take over as head of the PSNI following the retirement of incumbent chief constable George Hamilton at the end of June 2019.
Mr Byrne's appointment has been unanimously ratified by the Northern Ireland Policing Board and approved by Northern Ireland Secretary Karen Bradley.
Board chair Anne Connolly said: "I am pleased to confirm that Simon Byrne QPM is the successful candidate from this competition. Policing is one of Northern Ireland's most important public services with the community rightly expecting the highest standards from its officers and staff."
Mr Byrne has 36 years of policing experience, beginning when he joined the Metropolitan Police Service as a constable in 1982.
He transferred to Merseyside Police in 1985 and served as the commander of the Metropolitan Borough of Knowsley between 2002 and 2004. In 2006, he was promoted to assistant chief constable and served within Merseyside Police as ACC Operations and ACC Personnel.
In February 2009, he transferred to Greater Manchester Police, becoming deputy chief constable. In 2011, he returned to the Met as the Assistant Commissioner for Territorial Policing.
He was selected as the next chief constable of Cheshire Constabulary in February 2014.
Mr Byrne was awarded the Queen's Police Medal (QPM) in the 2016 New Year Honours.
Commenting on Mr Byrne's appointment, Ms Bradley said: "I wish Simon all the very best as he takes up his new role, and builds on work of the current Chief Constable, George Hamilton, whose leadership has been vital during a challenging for policing in Northern Ireland. I thank George Hamilton for the significant contribution he has made to policing in Northern Ireland.
"PSNI continues to deal with many difficult issues on a daily basis and as an organisation makes a vital contribution to the stability of Northern Ireland.
"Simon brings significant strategic and operational experience to this role at a crucial time. I look forward to working with him and his senior team."